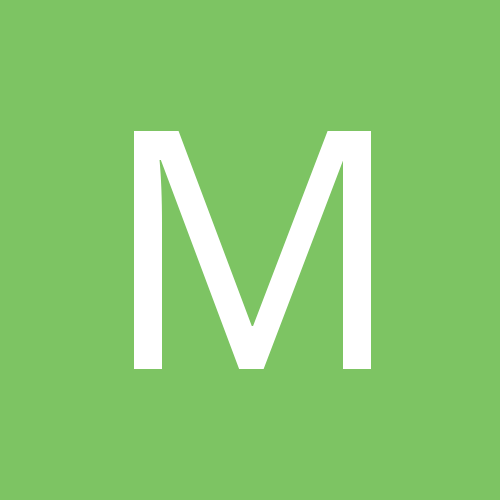 Content Count

9

Joined

Last visited

Days Won

1
Community Reputation
5
Neutral
just an update on this in case anyone else runs into the same thing...... it turned out to be a defective yellow ink cartridge (who woulda thunk). just replaced it and everything is back to normal.

nozzle check seams fine. I think calling sawgrass support is the way to go. thanks

So ive had the SG800 for over a yr now with no problems. For some reason the red ink started to transfer as pink. When it prints on the transfer paper it looks red but after pressed it looks pink. Im using same blanks, programs, and transfer paper as before. Any ideas or thoughts? -printing aluminum sign blanks -color settings all the same -ink isn't expired or even close to being expired -heat press settings and times the same -ive tried messing with times/heats and shades of red, but results all end up pink -no noticeable problems with any other colors

no problems..... I am a newbie to this forum, but I do usually attempt to answer my own questions first by doing a little bit of research. I believe darcshadow is close to what my problem might have been. In any case, I received the info I needed. Thanks to all that was trying to help

I didn't realize there were flames. just wanted everyone to know I got the help I needed. the first directions did not work for me. I even went back and followed them and they still don't work for me. not sure what other factors are in play, but maybe I didn't use the same "search engine"

Someone did email me the file, so I did get help from this posting..... although not from any of you. Thanks for the laughs tho

Bella Donna..... I apologize for the typo, as I had the adult actress comment stuck in my mind.

contrary to your beliefs not everyone that asks a question is an idiot... It seems like every website requires you to download their own file converter to get their fonts. The sites that do not require this do not have Donna Bella. I didn't want to go thru the trouble of installing and uninstalling for one font.......but thanks anyway

mschwartz94 posted a topic in Fonts

Does anyone happen to have the font "Bella Donna" they would be willing to share. I made a file about a month ago using this font and now I lost the font somehow.