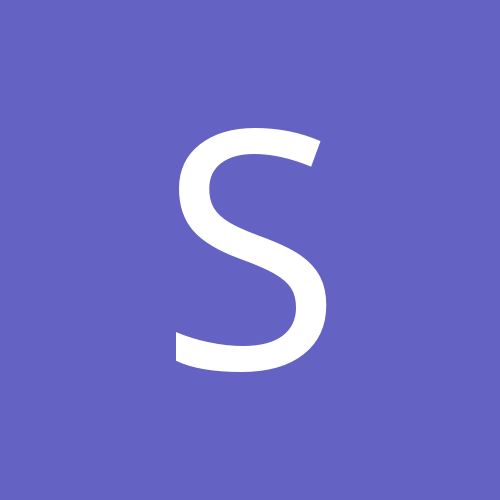 Content Count

21

Joined

Last visited
I have put a few hundred yards of material through it so far and everything is cutting perfect

I ended up tearing it down a bit more just to get everything clean as new. Overall these things are very simple. I removed the bottom beam just so I could use 3m adhesive remover on it. My cut strip seemed fine with no cuts or dents etc. It just seemed very glazed over from running so much material across it. I am going to reassemble tonight and hopefully everything will be good tomorrow morning.

My CE5000-60 was starting to have some issues now that it is two years and three months old. I decided it was time for a new cut strip, blade and a good cleaning. The adhesive left behind from the old cut strip was a nightmare. Hopefully everything will be back in order now. This is the problem I was having.

Sorry I havent been on in awhile to respond. After replacing both the Blade Holder and Blade Carriage it cuts perfect now. I'm assuming from how beat up the box was when i received it something got bent out of wack. Wish i would have waited and got the CE6000.

I'll have to give them a call. Test cuts: the bottom right corner of the triangle seems rounded and bottom left of the square is rounded. everything else is sharp. It also is a pain to weed. keeps lifting up triangle unless i hold it down.

I tried using the Graphtec cutting controller and slowed it down more. Also re checked blade depth. Same results. I also bumped up the pressure to 14. Maybe it is just cursed I am more of a Roland type of guy

I have checked and rechecked the blade depth. I use a feeler gauge on a small piece of granite to make sure the blade is set perfect ever single time. Coming from my automotive background I am crazy about setting clearances perfect every time. I will slow it down some more and see if it helps. I am so used to running my copam at 40cm/s even on 1/2" letters or smaller.

I have tried about 50 variations of settings. I am setting force pressure etc on the plotter itself and designing and cutting from flexi. Right now It has a clean cut blade 45*, 12 pressure 0 offset, 10 speed. I will try the Graphtec Controller and see if that makes a difference.

So Ive had my Graphtec for a week now. I am still in the process of getting it dialed in. For some reason every morning when i start work its like i have to set up a brand new plotter. I have to readjust blade depth and pressure even tho it is set to the same settings i used the night before and was cutting fine. Also everything I cut is a HUGE pain to weed regardless of depth pressure etc. I am using flexisign 10.5. Things I have tried/checked: Blade holder for anything stuck in it. Blade spins freely and put a drop of 3 in 1 just in case. I have used the OEM graphtec 45* blade, clean cut 45* and a clean cut 60*. I have used clean cut 60's on every plotter ive owned with no issues. all different pressures blade depths and various offsets. Cutting strip is perfect not a scratch on it. It is also firmly in place(not uneven or lifting up at all) Restored cutter to factory settings. checked the carriage for looseness etc. Material tracking straight and laying flat. Blade holder is locked down on the carriage properly. tried both USB and serial cable. Multiple power outlets and power strips. Added a ground strap from plotter stand and plotter to a copper pipe. Two different computers. It has to be something simple that i am overlooking. I am not sure what else to try. Lucky I still have my copam to fill orders. I really do love my graphtec. I know once it is set up right it will be a powerhouse. On a side note my copam has been used for cutting 651 for 4 hours a day or more for the past two year without a single issue. Any ideas or suggestions are greatly appreciated. Thanks -Scotty.

Awhile ago I got in some new wrap material. Oracal 970 RA. I couldn't wait to test it out. So I pulled out the headlights on my Mini and wrapped the chrome rings matte black. The job went extremely easy and have been one of the main wrap materials i use. I am doing a full color change on a Evo soon. Maybe I can take tons of pictures and do a write up? A little history on this car. It is a 2006 Mini Cooper JCW GP #1066. It is one of 415 in the United States. Here is a little photo shoot with the car. http://share.rationalgaze.com/2012/11-02-2012/ -Scotty.

Hello everyone. From my user name you can see my name is Scott. I live in Roseville Michigan. I am new to the forum but not to the industry. A few years ago i started out on a Roland sx-15. I have been using a Copam for the past two years. Then today i ordered a Graphtec ce-5000-60. I have been using illustrator and flexi starter 8.5 I hope i can learn even more on this forum and maybe even help some others out.

Unless they fix this soon I will be going back to XP pro back edition.

I did the system restore. Fixed the problem. Installed Microsoft updates. It made the problem come back. Did a second system restore and turned off automatic updates and flexi is working fine again. Basically if you run windows 7 do not install windows updates yet.

Re installed and had the same problems. I am doing a system restore now.