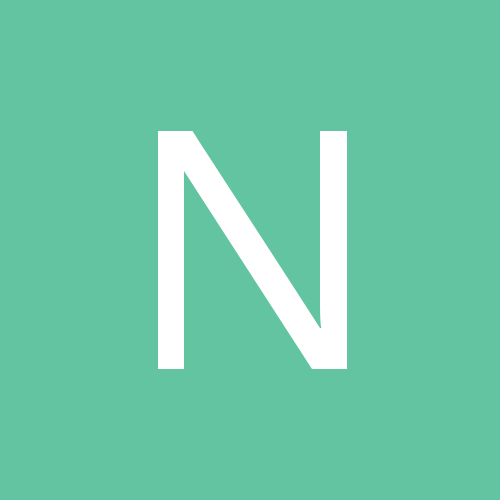 Content Count

20

Joined

Last visited

Days Won

1
Community Reputation
34
Excellent
I bought a 50w Chinese laser after doing much research. Having the height adjustment, bigger working area, better controller and just in general more features made me feel a lot better about it. I've added some upgrades that generally everyone recommends anyway and it's done well. I'm happy with it so far and will have some more mods going on to keep it going. Have yet to make a sale off it but I bought it with the intention to learn about it and sell later as it becomes more natural. Same process I followed with getting into vinyl and HTV.

Finally decided to play around with the laser some. After much back and forth I finally bought one. Probably not the wisest investment, but it has been fun and the wife is loving the random bits around the house we've made so far for samples. These are laser etched and cut plywood tiles to look like a Scrabble layout. An acrylic coaster with some engraved initials. And after some inspiration from Go-C I dabbled in making a base and edge lit a small piece of Acrylic. Let me know now what you guys think! Feedback welcome.

Welcome from the Charlotte region. I'm actually across the border in SC. If you need some help, i'm sure you will find it here.

i've done quite a few shirts, but haven't gotten much into layering colors. Had an order come in for a one-off birthday shirt. Not too bad overall, also was the first time i used a cutting mat and used up some off-cuts in the process. Colors used: White Fluorescent Orange Fluorescent Green Sorry for the poor picture, i should have taken it in better lighting.

Normally for regular sized shirts i try and stay within a 14x14 window unless artwork needs something specific, mainly for convenience reasons.

For a friend of the family and his little one

12

Wouldn't that be up to the owner to decide? If I decide to share something I created or have access to that has no copyright, I fully expect it to be used either way by the party I shared it with. If I didn't want people selling it, I won't share it. Simple as that. I asked if anyone has anything willing to share that isn't protected. main purpose is for personal use, but with the circles I frequent, it could turn into profit. I just wanted to exhaust a resource before diving into other means. Thanks OWJones, that exactly along the lines I was thinking.

Whats the point of the forum and community if it isn't for helping each other out? Whether it's for free or not. If someone can make money with the help I gave them, more power to them, if they can't, at least I tried. I am not interested in infringing on anyone's intellectual property and was'simply asking if anyone had anything they could share. Any and all posts on here requesting art seem trivial at best and usually are quite easily reproduced. I guess I'll go that route and stay in the shadows instead of trying to be an active member. I wouldn't be where I was without this group. Yet responses like the first one make me question why some people even bother responding. If I hit a thread I have no constructive input to, I move on to the next one that interests or catches me. Thanks again and if anyone does have anything they want to share, great, if not, my apologies for wasting everyone's time.

I think most requests in this forum can be solved by google... I don't mind vectoring random items for myself, but I don't plan on stealing a new image to make money with. Hence the reason I inquired with the group if there were any existing items I could put to use. I'll keep to myself and google myself silly next time.

Anyone have any shotgun/skeet/trap shooting related art? Mostly looking for clays and the like. I haven't been able to find much I could create a file from, and aside from taking a picture of a Clay target to vector, I'm out of ideas. Thanks in advance,

Thanks for the words, I ended up getting the job at my rates I mentioned above, so I'll use that as a guide going forward.

So far i've had quite a few smaller odd jobs that worked themselves out quickly, this one however is starting to give me a headache. So i have a local school that wants some yardsigns and banners made. I know what my raw materials are going for, and i have a good idea of what my time will look like, but i'm struggling to figure out whether i'm in the ballpark of even being competitive... Request is as follows: Coroplast yardsigns -- one color, easy text on 12x18 sign. need 10 of these Vinyl Banner, -- size of banner would be 34x48. one color text in three lines, 2x 2color logos that are 12x18, the kicker on this, they are looking for double sided on the banner. Pricing wise, i've been able to sell the yardsigns at 12.50/piece in the past, but 125 dollars for 10 of them seems high ? or maybe i'm just thinking with my own pockets... The banners are where i'm getting lost at, my gut tells me, they need to go for at least 75/each for me to make any money on and feel good about it, i've seen some lowball offers online i'm really not looking to compete with, so would my pricing fall in line with anything reasonable? Total of the project would come out close to $275 for 10 yardsigns and 2 double sided banners. Material wise, i'd be around 90-100 for the order, so the rest would cover time. I have not considered what to charge for designwork as i will need to convert the two color logos to cuttable files. any input appreciated. Thanks in advance.

Grabbed them as well, thank you!

Excellent guys! I realize keeping them straight works just fine, I've done that. Few times, however some cars have enough of a curve where the outer edges are just too low once you get the center where you want it, so curving becomes more of a safety concern. I haven't had any requests for text, but I will keep the advice in mind, but I think what JP posted is exactly what I was looking towards. I will have to play around with that today! Thanks guys. I will post a follow up today. Thanks again!