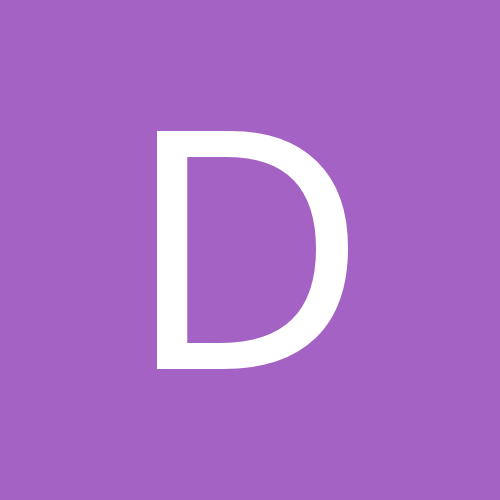 Content Count

16

Joined

Last visited
Community Reputation
7
Neutral
Profile Information
Gender
Location
Interests

Airbrush painting tattoos and anything art
Hi yall! Been playin around with my new sc 25. And noticed when i do a test that the cuts arent quite lining up. Im using a 45 degree blade and the default setting for offseg. .30. Should i change this? .

Mine hits the wall pretty hard too. Was wondering if that was normal

Well like flat planes on hoods or tailgates

Really thats interesting. So is either one good for helmets and flat surfaces . I know that helmets are pretty extreme but just an example

I typically use water based airbrush paint only seldom do i use solvent based

Wow so thats correct.... Sorry yall i just guess im just way outa my league lmao

Yeah it says 76. Then ya.click to.configure it and it says 49 ?

Very sorry yall! Having dumb ol redkneck issues. Ok its thw 810 for 49 . Im not sure how to post a link on here to what im lookin at maybe i should screen shot it

Hmm perhaps i misread somthing. Cause im looking on my phone and it could misleading lol

Is this oramask 813 the best all around stencil mask for curved and flat surfaces. Ill be doing just airbrush no decals. I have my plotter picked out just wana be sure on the proper vinyl.

When i select the oramak 813 it list for 49 for a 24 inx50 yard role but when i see it in the shopping cart it says 125.00 but the quantity number is still one.?!

Ok here goes. I airbrush and do custom painting. Wont be doing anything but making stencil masking for lettering and my own art work . Ive been looking around on here and am still lost lmao. So im lookin to get one of the larger 24 or 30 inch cutter. I was looking in the 400 dollar range. So i just want to see what differemt airbrush artist use for this simple task. While awaiting replies i will continue my research . Thank yall so much in advance!!!

Thats awsome im trying to figure out a good cutter for that too. What did you get if you dont mind my asking

I have no idea lol i know i wont need anything too elaborate. I will be just cutting stencil mask. So im not real sure where to even start

Hi im tj. And im an airbrush artist and am on here in hopes of learning more about these cool tools.and how use them to cut stencils for my art .this is an awsome forum btw!