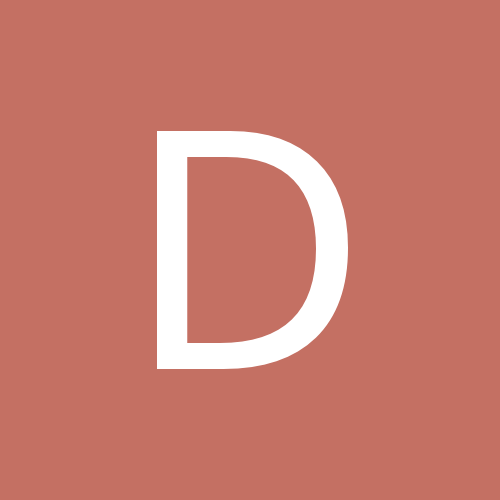 Content Count

110

Joined

Last visited
Community Reputation
0
Neutral
About DTFuqua
Rank

Advanced Member


Birthday

01/01/1
#! mighty press is good affordable heat press. Power Pro is a re-branded mighty press that was cheaper when I bought mine. Get the best you can afford. The 16X20 is what I have and makes oversize transfers easier. #2 not sure what you mean #3siser is good and thermaflex is to. #4 I use Jet Pro Soft Stretch for doing transfers on white T's and the epson 1400 with claria compatable inks in refillable cartridges. #5 sublimation is great if you market it right but its expensive and does a lot more than just T-shirts but do your research.

sorry I missed the link. http://sites.google.com/site/lnfortunspages/ this is where you can learn a lot of the tricks for using Corel Draw to do your rhinestone templates.

Two more things. The 60 degree blade is recommended for the thicker material used for the rhinestone templates. And the "starter" kit offered by cyber is a very good, affordable way to get your feet wet in this area of T-shirt decorating.

Rhinestones are cool. I have been doing it with corel draw X3 and X4. the X4 version has something called "center line trace" that makes names and words a breeze. Here is a link to a guy , Luis, that has done some great work figuring out how to do all the great stuff without having to buy any of the expensive programs. Corel draw can be had for around $100 on ebay but be sure to buy the "retail " version, The student/teacher and OEM versions do not have the VB tools to run the plug-ins for the cutters to cut from corel draw. Another place to learn a lot about rhinestones is the www.t-shirtforums.com. good luck and have fun. Terry

Yea, Throw it away and get a good one

I think your referring to the DAS system and it costs a bundle. If you interested, just google DAS & rhinestone

DTFuqua replied to Inkables's topic in Vinyl

I did a five layer decal and did it before applying to vehicle. Dry. go to youtube and look for layered vinyl.

No they are not the same as far as the ones uscutter sell unless they have a product I am unaware of.

Somewheres around half that

I peeled everything back off, dried the banner material completely and then cleaned it off with denatured alcohol. This time I mixed up a new batch of fluid using 3 cups water, 1/2 cup alcohol and the small squirt of soap. For the second attempt, I didnt spray. We placed the letters, got them positioned, squeegy-ed eveything out, and within minutes peeled the tape off. This time everything stuck just like it was supposed to. Second time you didn't spray? Please elaborate. Did you use a light mist of the app fluid and no spray of the app tape? Did you apply dry? I know I sound obtuse but I need to get slapped up side the head with the answers to this problem.

Will you please explain the difference between the first and second attempt at placing the vinyl on the banner ? I have trouble with the wet application method. Thank you. Terry

For a pair of 12 X 18 magnets, I get $45 out the door. Nothig special and any work I would have to do on a graphic to make it cutable would increase anywhere from $5 up depending on how long I have to work on it. Like putting a disk in the computer and opening it up would be free if it was completely cutable without any tracing or cleanup. That means no raster, all vector graphics.

"The academic version is 100% the same accept you don't get email or phone support!" THIS IS ABSOLUTELY FALSE INFORMATION! You should be ashamed of yourself for stating such a falsehood as fact. The academic version (as well as the OEM version) DOES NOT have the visual basic run time tools needed to use most of the plugins like cutting cutting master for the Graphtec plotter. This I know first hand as I have the academic version and still had to buuy the retail version.

First off the registration marks need to be inside the area used by the pinch rollers that bound the cutable area. Then the image needs to be inside the area bounded by the registration marks. You lose a lot of space for your transfers to the pinch rollers and registration marks and you wind up with a fairly small area to print and cut so after trying once to use the contour cutting system, I don't do it any more.