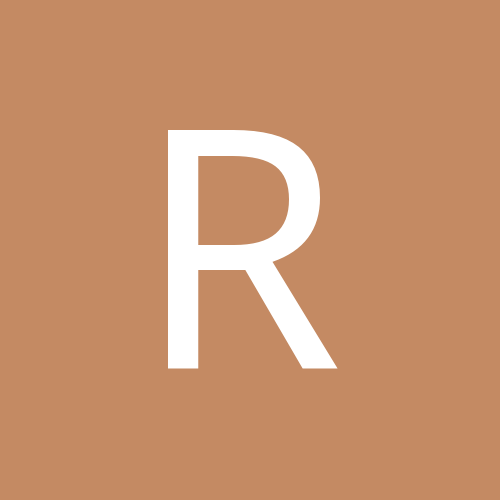 Content Count

4

Joined

Last visited
Community Reputation
0
Neutral
I bought a SC Series 25" about six months ago and just can't believe what I have been able to accomplish with it. It is awesome. In the few times I needed tech support they were there to help. I live in Washington, so I get my orders the next day which is great. In general I am a big USCutter supporter. I feel like I burn through a lot of easyweed at 10 yards of white a month at least. Plus other colors. In November I was considering buying the 50 yard roll so I didn't have to order as frequently, but then I got the most difficult 10 yard roll to weed. On simple things that took one pull of a corner to weed before took ten minutes and fifty ripped pieces to weed now. I called right away to complain. I asked if my roll was defective and asked for a replacement. I was told by the CSR that he "never heard of that before and was nothing he can do". I toughed threw the roll. I have a disability, my hands hurt so bad from weeding that I wondered if I could do this. Today I was searching forums looking to see if others were having another similar problem I am having, which I will get to. But first I found a few posts where members were discussing and acknowledged the obvious and well known variation in the consistency of the easyweed vinyl. So did I get a jerk CSR who felt like I wanted a free roll? or am my expected to believe the CSR's aren't aware? Even before I felt like I was lied to I started ordering from other places. This an example of how something that wasn't USCutters fault resulted in the loss of half of my business because their Customer Service Department denied it was an issue. I also read that others only get a 14.5 inch roll when ordering a 15 inch roll of easyweed. I noticed this right away as well. I honestly thought I was crazy. There is no way they would consistently do this. Wow, I guess I was wrong. So if I am being shorted a half of inch every time I order a yard roll. After every 30 rolls I have been officially shorted one full roll. WOW!!! Sell them as 14.5 or actually send 15 inches, but to do what has been done is definitely not a business practice I would expect from USCutter or anyone that I will give my business to. I have not received a 15 inch roll yet. Does anyone offer fifteen inch designs for sale, then only send 14.5 inches because its more practical for your roll? WOW! Finally the reason that brought me here. The first couple easyweed rolls I got were wound so perfectly. My fifty yard roll and my most recent ten yard roll look like they were wound by a child. Seriously what is going on with this? Does the new guy wound my roll every time? I completely understand this might not be easy. I probably wouldn't do it well myself. I am customer, I pay for this product, I expect it to be done well. I should be able to use my roller and feed the roll with out it coming undone due to a loose, lopsided roll. I used to be happy. All I do is order stuff of the web and use it. I am a pretty easy customer. When I add these things up its seems like maybe USCutter isn't so great after all. I would like to hear a USCutter response to this. Chime in with your favorite places to order from. Peace Bob

I usually copy and paste items from my corel draw x5 to my signblazer with little issue. I have an SC series 24" and windows 7. Now my Signblazer freezes when I hit the cut button. This has been doing this all the sudden since a month ago. It IS NOT item specific. I can reload the program and cut the same file with out it getting stuck. One of the super frustrating things is I can't use task manager to end the program it literally never ends or closes or unfreezes if you leave it open. I been having to restart my computer. Once a day was frustrating now today I can't even cut something. I have had about ten freezes today and cut two things, just blew the afternoon and didn't cut my stuff. I have orders to make and don't know what to do. I have been searching the forum for similar problems and fixes but couldn't find anything. What is going on? Please Help. Additional Questions Can I make the timer clock go away when opening signblazer? Can I change the always check for an update process before opening signblazer? I had a code for Signcut Productivity Pro on my cutter box. I have been meaning to try this as a back up. I just downloaded it and it says my code is invalid. WHAT?? Thanks in advance for any help getting one of these things working. Robert

robodude posted a topic in Vinyl

I have had my new sc series 25" for a couple of weeks and am starting to get the hang of it. I do have a few questions here I was hoping somebody could tackle. I bought the Greenstar 12 color vinyl starter pack and the high tack tape. The siser heat transfer vinyl starter pack. The very first thing I cut was on heat transfer vinyl. I forgot to remove some small cursive lettering on the bottom of the design but was blown away when it cam out flawless. The next day I cut some stickers but did not have the same experience for stuff three times the size. Many of the letters were just the slightest bit not cut fully so if you were not careful they just came up when weeding. I cut a piece of heat transfer vinyl again and it wasn't as bad as the sticker material but still wasn't like the flawless first cut. After reading these forums the only thing I found was to convert to curves and weld your design, which maybe I did somehow the first time but not after. This has significantly reduced the amount of slightly uncut letters that stick when weeding but did not remove the issue entirely. It also seems to not be an issue with the heat transfer vinyl but still with the sticker vinyl. My first general question is how easy should weeding be? Should I be able get a corner started, close my eyes and pull the weed with out ruining my design? That's not happening for me. I am at least having to hold down several pieces with my knife to prevent them from being pulled up. IS THIS NORMAL? Secondly, I am having the same issue with the high tack transfer tape. If I am not careful and just tear the thing the whole sticker comes off. I have tried waiting, cleaning more, going slower, but I am still weeding again basically because I have to get each piece stuck with my knife as I am peeling. No videos I have watched do people have this issue to this extent. Should I have not got the high tack tape? Is that the issue? Is it the greenstar vinyl not sticking well? I have stuck some nice stickers now, but it was a royal pain in the butt. Definitely not feeling I can sell vinyl stickers at this point given my own rate of success/satisfaction. Any advice you have on cleaner cuts, sticker application, cutting vinyl vs. heat transfer vinyl would be greatly appreciated.