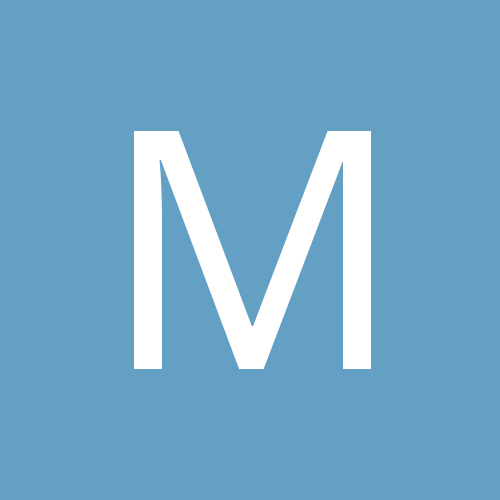 Content Count

1,569

Joined

Last visited
Tennis ball for slightly (or heavily) textured surfaces such as interior walls. Roll it around to apply pressure and add blow dryer heat to it if the texture is large. For weeding, I only use an X-acto (retractable, rubber grips), but when I put a fresh blade in it, I stab it into my cutting mat several times to get the very tip off, otherwise it slices into the backer paper before you even know it. For doing around rivets, I squeegee in and use a standard Bic lighter to warm (not burn, be careful, I've done that too) the edges and squeegee in radially. If you do shirts, keep plenty of neoprene mousepads around to cut to shape if you need to raise an area to avoid a seam, for instance.

I have used heat press vinyl on EZup tents before with great results

Are you using USB or serial? My LP24 (same as pcut I believe) used to do that when I was using the USB. Over time, the USB port gets worn out and if it misses contact for a split second, it will freeze. It also may have something to do with the orientation of your cord in the new setup (i.e., is the cord hanging from the USB port on the cutter?).

May be too late to reply to this, but I have not had good luck with those DT shirts. I love(d) them, but their durability sucks. I had several where the threads under the arms and elsewhere came unraveled, etc.

I've always wondered why this hasn't happened to more schools. In my area, there is a blatant Patriots logo ripoff as well as an Eagles ripoff (albeit with the colors changed). And why the hell does University of GA have the exact same logo as the Packers? That one has always baffled me.

This has nothing to do with USCutter. You should change your profile settings so that your email is only visible to Admin and Mods. There have been problems here before with marketers grabbing emails from profiles en masse and sending this type of shit out.

midwaste replied to sandgink's topic in Vinyl

That's dye migration from the jackets into the vinyl, caused usually by low-energy dyes, but it will almost always happen to some degree with 100% poly garments. You need this. As far as salvaging that coat, you could try putting another layer over the colors, but it will probably bleed into that vinyl too, as well as being pretty thick..

midwaste replied to happytree's topic in Vinyl

Found this article, says you can request samples from an email address at the bottom of the page. I don't see anything but white and clear, both digital capable, so you'd have to have someone print it all black. I wasn't aware, is PVC the new boogeyman? I thought we were still on Pthalates!

I ran across this on CL, not sure I'm looking for a printer or not.. You sent me to the company that does the conversions/upgrades right? I checked them out, and if I thought I could pay back 5K in any appreciable amount of time, I'd jump on it. I haven't tried the SS thing, been waiting for a job that required it! 2 week old been keeping me busy when I'm not cranking out 1/2 color shirts!

Ask and ye shall receive...

Hey all, been awhile! Someone local to me has a Mutoh Falcon Jr 38" printer, a Q100 54" Cutter and some sort of laminator for sale, along with a bunch of miscellaneous stuff. He wants 10K for it, which I am 100% certain it isn't worth, even if the printer is in perfect shape. Anybody familiar with these printers or what they might be worth?

You can't print most vinyl with it, you would need to use Sihl or similar inkjet-compatible vinyl. It is not solvent or eco-solvent based nor compatible, there is a long thread about HP DJ500's somewhere around here.

I've used SB with Illy CS2-CS4. Don't bother exporting/importing, just Ctrl-C, Ctrl-V the graphic from Illy into SB.

This takes me back to the day I found out this very same thing from the forum.... Hell, I thought you had two rollers so you could keep two colors loaded at the same time, hah! The sliding end caps are still worthless though. Not sure how that solves your problem of having the vinyl bunch up on the floor though. Get/make a basket, I don't know where I would store my scraps without it.

Do you hem or tape your banners? Ropes too? I don't do a ton of banners, but $3 for a 2x4 is considerably cheaper than I would pay for a pre-made blank..