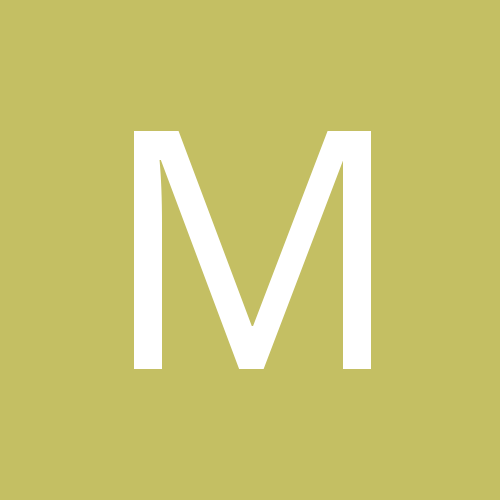 Content Count

160

Joined

Last visited

Days Won

1
Community Reputation
22
Excellent
Skarekrow, thanks a lot for taking the time for that. It was actually a image the guys used years ago. I never cleaned it up just used what they had.

Are you saying your Interested in making the decals or were you just dropping off your criticism?

I haven't been on this forum in awhile. I had a uscutter brand cutter as a Hobby and as of the last year I have had no time for it. My local mountain bike club I'm in decided they wanted to get some more decals made. I made them last so i agreeed to do them again. Well my cutter want run now. Figure it maybe cheaper to pay someone on here to make them for me. It's about 35 total. 10 white 10 black 10 silver and 5 red. 6" tall. If anyone is interested in making them let me know

I have been getting mine from jiffy shirts. Not a huge color selection but seem to do good with the endurtex iron on vinyl

I have sponsored him for a few years now and he made it two nights in the new car before he flipped it. Just get to do another new body in a week or so.

I'm just looking to but the shirts and onesies from someone that knows the colors match. But I may get some shirts Made down the road

I was just going to use some endurotex iron on vinyl and do it my self. Just hard to match everything up online as far as colors. If it was up to me the color could be close but she says it's gotta match

The local dealership is giving a puppy with each new ford purchase so you have someone to walk home with

Well got a baby on the way and for the gender revealing were wanting to do a matching onesie of the back of my motocross jerseys. Looking for a bright blue and bright pink t shirt and onesie. Would like the onesie colors to match the t shirt colors. If anyone can help make this happen I would greatly appreciate it

mxracer394 posted a topic in Fonts

Customer wants this don't but I can't find it

I have always had trouble with racecar decals having bubbles. Most have always been multi layered but the other day I did a simple single lay decal and it had bubbles. I don't apply them wet seems to turn out worse for me. I use mostly greenstar vinyl and app tape. Majority of the time I have to use two passes of app tape due to buying 12" tape and doing 21x33" numbers. Is haveing to make two passes with the app tape cause the bubbles?

Does any one know if the vmp will work with uscutters sc series cutter?

I have started doing more and more race car graphics and decided maybe I should try one of the high dollar softwares. I currently use sign blazer and ink scape. What is the most user friendly software that want break the bank to much.