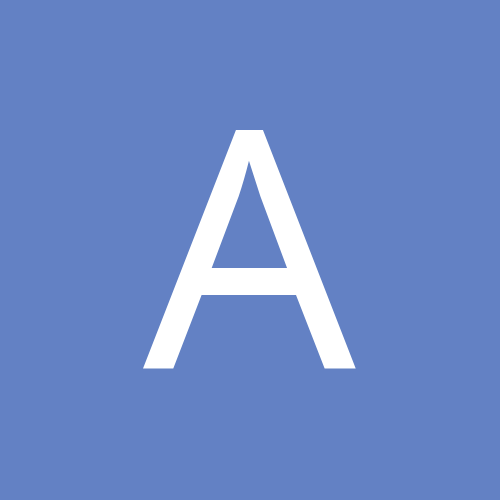 Content Count

140

Joined

Last visited
Community Reputation
4
Neutral
About arcticmonster
Rank

Advanced Member


Birthday

09/01/1971
Apparently, the USB to Serial adapter I have doesn't have drivers for Windows 10. Guess I will have to get a new one or downgrade to Windows 7

So ever since I upgraded to Windows 10, I hadn't used my cutter. Now when I try, no cutting software finds my cutter. Signcut tries to connect to COM 3 which was where my cutter used to be, but won't give me other options. if I use my 4 usb ports, it starts at COM 5 and goes to com 8 in my devices but with errors. Any idea how to fix this with windows 10?

What did you export as from Corel to be able to use in Signblazer? I will most likely get VinylMaster. thanks.

I am just a hobby vinyl cutter for some of my own stuff. I have a SC34 and Corel X3. What is the cheapest way for me to be able to cut my designs without purchasing SIGNCUT. I have tried Signblazer elements, but anything I import gets distorted. Vinyl Master is a cheaper alternative, would that work better? Thanks.

First, the speed I am cutting at, doesn't show great on the scree. I have a ?00 for speed. not really an issue much. Secondly, since that started, the cutter is noisy when it cuts and the roller turns. It's like a mini grinding noise. can't figure it out. I will take a video tonight and post it. Anyone have that happen before?

arcticmonster replied to arcticmonster's topic in Corel Draw

Thanks. It was getting late last night and after a few glasses of red with the misses, the brain was starting to fog up. Thanks all, I now have things to go on

arcticmonster replied to arcticmonster's topic in Corel Draw

The remaining part was part of the whole GRID that I selected before grouping and breaking curve apart. It's PEN lines that I used and curved them. i'm going to get the TRIAL for illustrator as Corel seems to give more issues in complex designed. i'll try somethings when I get home.

arcticmonster replied to arcticmonster's topic in Corel Draw

I had followed some tutorial online that mentioned to group all the lines together and then break it apart to fill in the spots. it worked for half of it. Thanks.

arcticmonster replied to arcticmonster's topic in Corel Draw

Here's the image in a nutshell. the grid part is now it's own and I can't get it to group and break apart so I can fill in the blacks where I want it.

I did a design with the PEN TOOL. Combined, Grouped and then break apart curve and started doing the fills and what not, then half of the design wasn't attached to the main design anymore and I can't get it back. by the time I noticed the smaller piece was no longer part of the bigger piece, it was too late to UNDO all as I was painting and cleaning lines. At least I think those are the steps I did. I'm not an advanced user by any means. Can someone take a look and offer guidance? thanks in advance. I am at work and I only have the CDR file and I can't upload those kinds here. I can email it.

I'll get a trial of illustrator and do it with it.

He's decided on these flags instead, but when I add skew and perspective to it, it really makes the rear squares I drew up quite LONG.

Kinda like this http://www.shutterstock.com/pic-162905042/stock-photo-checkered-texture-d-background-abstract-design-concept.html?src=pp-same_artist-156501134-uFIlTLYOi_X2ZJqWnuPIWA-7

I have a client that wants a checkered tile with the effect as it's going around a round pipe. Can Corel do this? If so, how? thanks.

arcticmonster replied to arcticmonster's topic in Vinyl

thanks. my dealer is on that list too, so may not be a good sign.