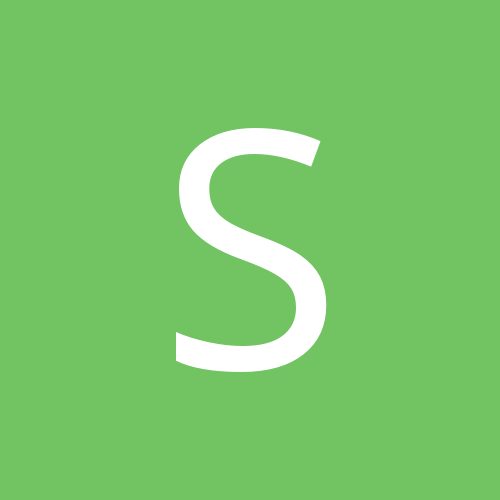 Content Count

123

Joined

Last visited
Community Reputation
10
Good
no spray..... I use tape to hold the plates in place.

I went back and checked the temp all over in several places..... reading was the same across the whole top plate which is great news..... it is a little bit dirty, so I'll be ordering something to clean that with. I increased my pressure and my next print turned out better than the one I did earlier. I did forget to mention that I was pressing at 400 for ( 60 seconds ). Not sure if the time is a factor or not. for my protection sheets, I use the paper backing that comes off of vinyl rolls...... would that affect anything??

I'll try to increase pressure...... using same blanks and actually tried some others. I get same results from both blanks..... I checked my heat with one of those actual gauges and it's dead on...... let me try the heavier press. Thanks for input!!

Some of my prints that I do on aluminum blanks have a splotchy look in the print...... hard to explain and I can't get a good picture to show at the moment...... but it's the most noticeable in black and red ink..... the prints look like it has clouds in it...... I use very high quality images..... and it's not every time. Not sure if I need to increase press or temp. I'm currently at a pressure of 1 on a Hix..... and temp of 400.

SignJunky replied to security802's topic in Sublimation

Is she available for hire? LOL..... nice looking!!

SignJunky replied to SignJunky's topic in Vinyl

SignJunky posted a topic in Vinyl

What you guys suggest to use for vinyl going on forklifts..... it'll just be numbers around 20" size.

Got a business owner wanting pics of kids roller skating. Single skaters type designs so that they can be individually cut and made into some sort of " merry - go round " thing for Christmas. I found a couple that I vectorized from online, but needing about 6 different ones if possible. Anybody got something they can share? Thanks

Yea, that's what I had been doing, but thought maybe there was a shortcut / trick. lol.... thanks

Is there a way to manually change the size of a job in versa works without it being proportional? For example, if I have something that measures 12x12...... but want to change it to 12x13...... is there a way to do that?? Thanks

Dang..... I miss read from the very beginning. lol...... I read it as 2 and not 20.... my bad. haha

Make you a circle....... then make a 2 point horizontal line as wide as the circle....... then highlight both, the circle and the line and click "control c' then control e..... that will center and even both objects together....... then use your smart fill tool and click on one half of the circle..... there are other ways as well, but just one quick way.

Thanks.... yea, it's very close...... just that the edges were very jagged. I cleaned them up so I'm good. Thanks to both

I downloaded online, but my text is jagged???

SignJunky posted a topic in Fonts

Looking for a font close to the one in this pic "Rudy's". Thanks for the help.