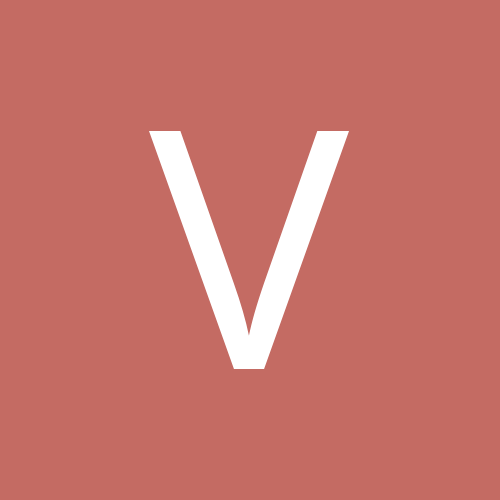 Content Count

53

Joined

Last visited
Community Reputation
4
Neutral
Profile Information
Gender
Location
Interests

My kids, their activities, and cutting vinyl...
When I purchased my cutter it came with a Flexi 10 Starter CD with a dongle. That was 6 years ago. I cannot for the life of me find that CD, and was wondering if there was another cheaper program that would operate my cutter? Thanks for any help.

I haven't gotten into sublimation yet...yet. But I do HTV to make youth baseball, softball, and tball jerseys every spring. I like the sumblimation better and would like to offer it to the league this spring; my son plays on travel ball that uses sublimation jerseys, and I really like them, as does he. What colors could I offer to sublimate on? Am I limited to white? or light colors? What would cost be to contract out the printing only on say 12-13 kids for 20-30 teams, for a 6" x 10" logo for the jersey? And would it be more cost effective to use HTV for the numbers or sublimation on both sides? I'm going to provide everything possible with the exception of the ink and the printer, I plan on laying out the logo's for the front and numbers etc. So, this person can just load paper and hit print.(I'm sure not that easy, but..) Thank you for any help as always. Fabian

I'd like to get into sublimation, is the SG400 a good machine to start with? thanks. Are there any drawbacks, etc. I started doing HTV last year, and stay as busy as I want. But, looking to add some new stuff. lol

Thanks for the idea. Makes a lot of sense now that you say that.

I have a 34" SC and have used it for about 4 years. It's paid for itself several times, it is kind of loud though. I use a lot of Siser material and the only thing I've had any trouble with is the Metallic, but I eventually got it to cut. Haven't done much contour cutting, but I cut a lot of HTV and decals.

It's not a great big deal, but wondering if anyone has found a solution. I cut a lot of sports jerseys and when I'm cutting I'll cut a few numbers and look down and the entire brand new roll of HTV will be piled up on the floor. You can't get rolled back on as straight either. I've tried hanging something over the rollers so it doesn't roll as free, but doesn't work too great. So, I was hoping someone else has an idea of how to stop this problem... Thanks for any help.

Madhatter, I'm working my way into sublimation. I started all this with my wife's cricut she got for Christmas, and wanting helmet decals for my son's baseball team...I didn't know I'd enjoy it as much. Now that I've done a couple of different sports leagues...I want to offer them a little more. I've all ready warned my wife, that sublimation was where I was heading. lol

How did this work for you? I was thinking about trying some Joto Parapy to print some baseball jersey logos on a polyester shirt. It's a tourney team and a 2nd set so they won't be used much...just wondering how long they last and if it's worth it. thanks.

Looking for Girls Sleeveless T's in High Vis yellow or Safety green or Softball yellow. Looking for 50/50 poly-cotton or cotton T's. I found some from Augusta Brand but not in this color. Thanks.

That's my question too. lol I was doing an outline...and the big number for the back of the shirt came out fine for the outline...but the name...shrunk before I could line it up...Thanks for the tip on not running it the full time. I was hoping to find some kind of answer, I knew I wasn't crazy.

vezman71 replied to vezman71's topic in Fonts

Thanks a lot!! I knew I had seen it, I think I might have had it on my old CPU. But, the lady that did these went out of business, so they called me for their new buses. Thanks agian. !

vezman71 posted a topic in Fonts

Wandering if someone can help me identify this font. Thanks.

I just got my state registration stuff for my business. Planned on setting up with sanmar, seems to be the way to go. Thanks.

I was reading through your posts...I did buy up some white & black because of baseball season. But, this is my first time I am going to get the bid, as I've only been doing shirts for about 6 months. Can I ask where you get your shirts...Jiffyshirts is about as cheap and ships overnight to my SW Okla address. But, is there anywhere else I should be looking. And...the biggest thing for me is where do you find hats? Thanks for any help you can give.