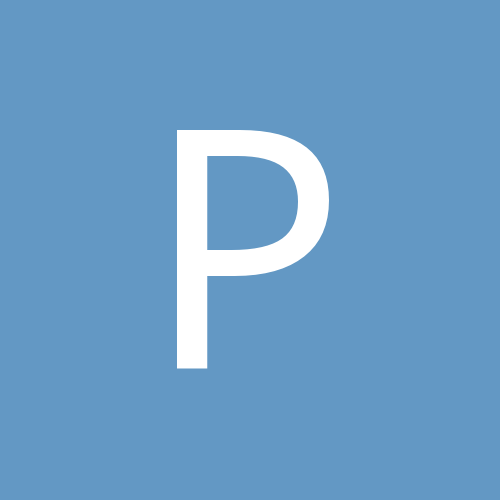 Content Count

48

Joined

Last visited

Never
Everything posted by PBC2007
i have seen a decal with a baby crawling and it is wearing a motorcycle helmet.. has anyone seen these and/or knows where to find the logo

ya i have seen it on many vehicles out here in cali.. its a dirtbike think i guess. it just looks like a baby crawling on the ground and instead of his head there is a dirtbike helmet.. it looks pretty cool but i wish i had it...

I WAS ASKED TODAY ABOUT THE MAGNETS, HOW WOULD I GO ABOUT MAKING THOSE? THIS GUY WANTS A BUNCH OF THEM SO HE COULD STICK ON HIS TRUCK AND PEOPLE CAN TAKE THEM OFF, FOR ADVERTISING.

i need the funco buggy logo and the cobra boat logo.. please

can you make the logo of the company, that is just one of there buggies. if not that is ok too

ya i searched it online also but all i could find when i looked is a small logo. when i converted it it looked stupid.

NO ONE HAS ANYTHING? PLEASE HELP, I NEED THESE

ok i know i saw something about this but i can't find it. when i cut the little test square one of the corners are not closed all the way. i know it's a small pic but that corner is open a little and weeding the decal is a pain and wants to rip. what do you guys think i need to do. speed 50 pressure 100 blade offset .20

THANKS terry i couldn't find where the thread was. i thought ken deleted. besides the snap-on logo does anyone have the snap-on racing logo

OK well my stupidity. i put the logo ontop of the letter and i weld them it worked fine. so everything looks good and cut good. thanks

ok i was making a logo with crosshairs and a W inside of it and when i put the W in the middle of the crosshairs i have some lines that over lap and when i cut it, it cuts those lines, i have done it where i delete the little sections where overlapping occurs and it cuts fine but i don't remember how i did it. does can anyone show me how to do it.

ya i tried welding the thing and it doesn't work. later on i will put the pic up on here and you can have at it. i am doing something wrong obviously but i just don't know what, i start hitting buttons and nothing is happening and all of a sudden i don't remember what i hit but it works. when i split objects and just try to select the one i want to delete it picks up a good portion of the image or the wrong part. /8)

so i was thinking of getting an imac but i don't know if it is even compatable, and if it isn't i will keep the pc laptop for my cutting and just use my imac for all the photoshop and video editing stuff. what do you guys think about those computers, any one have one and yay or nay..

ok now i am looking for a nice palm tree. kind of big./

PBC2007 posted a topic in Vinyl

Well i got an avery sample of white and it cuts really good, i actually like it compared to the free arlon roll, the avery seems to be a little thicker and less elasticky,(sp?) anyways i was wondering if it is actually good stuff to sell? its the A7 stuff, it seems to have pretty good tack and weeds pretty nice. what do you guys think?

Ok i am looking for a Sasquatch silhoutte (sp?). what ever you guys can find will be great.

WELL i am kind of do alot in video stuff and i have the whole adobe master collection and that mac will just pretty much have that and music on it. i will still use the pc for cutting. i know that it is more expensive but i have heard that there os is alot stronger as far as viruses and there are no pop-ups. i figure it will be a nice change and fun to play with.

do you want just the monster M or the M logo and monster energy underneath it also. i can't do it right now because i am at work but i will guide you through. go to brandsoftheworld.com, find monster energy, when you find it right click on the logo of your choice, go to signblazer and edit clipboard paste. then you have to monochrome, i don't know what tab this is under. after you monochrome go one under that and vectorize it. it will turn blue. delete the gray one and make the blue one what ever size you want it and cut it. hope this works if not i will make one tonite when i get home from work..

go to www.brandsoftheworld.com and under logos just type in monster energy, there are two logos, put in signblazer and monochrome it. vectorize and whalla...

Does anybody have a vector image of crosshairs? i need crosshairs for a logo i am making for a company,,, thanx

wow ken, does this sound familer? if you can't get it to work i would try to get a serial card.

WELL I LIKE THE FIRST one because of the little lines but it is a problem after cutting. i dont like the second on because i have to put a W in the middle of the crosshairs for a logo. it is for a company and it is supposed to be a W in the middle of sites for a scope. when i get home i will post up what i got. i know what i want i just don't know if anyone can make it right.

ya i got that one but when you cut it it doesn't come out clear looking. all the little crosshairs don't look right

if you google crosshairs, i would like one like that..