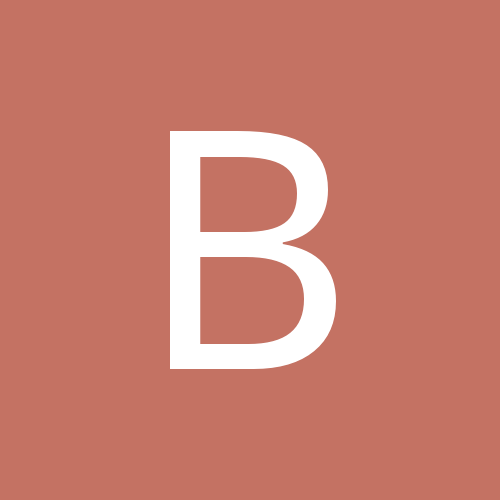 Content Count

161

Joined

Last visited
Missing parts of order, called on Feb 1st, could not get through to anyone. Used live chat, they ended it and did not get a response until today, I had actually forgot about it. Then today I find out I ordered something in Matte and was sent Gloss. Still no answer to sales, service or tech support. I am going to order from somewhere else because I can't wait a week to get this right. So what the heck happened? I haven't had any problems in a long time but back whenever I did I never had a problem getting help. Been a customer for many years.

Thank you for taking the time to respond. It's in a nursery that was painted about 4 months ago. Unfortunately I can't go see it for myself. Definitely a mystery for sure, haven't seen anything like this in my 10 plus years of experience.

This is 631. The customer said they did not apply anything to the back and simply peel and stuck the pieces onto the wall. Because it happened to both the white and pink, I'm guessing there was some type of chemical reaction? I am waiting to hear back on what type of paint is on the wall.

I have been sublimating tiles for over a year now and ran into some issues over the weekend. Seems to only be happening on my 8x10 tiles, I noticed with my last order from US Cutter that there is a new label on the back of the tiles 'orca coatings' so I have a feeling that is the issue (new manufacturer maybe), but wanted some more insight before I called them. Randomly, the print is flaking off. I am not sure what is causing it, except I know that if I put a vinyl decal over the tile, the application tape is helping to peel off the print. I have random ones though with no decal on them that started to flake also. I thought this stuff was basically 'infused' into the tile. Now I realize how cheap of a coating is on them and how easily it comes off. I can't keep making tiles if this keeps happening - very poor quality looking products that I refuse to sell if this is all the more durable they are. Anyone else running into this issue? Anything I could be doing wrong? I feel like it can't be me, it's not happening with any other tiles except my 8x10 ones and only on these new ones.

Thank you for the further insight! My current press is 11x15 so this is going to be a huge upgrade for me. I didn't even think to consider hoodies and other awkward things that the fusion would make easier. I will be using the press I'd guess 80% of the time for sublimating so the interchangeable platen still isn't a huge selling point for me, but definitely something to consider. I saw that they sell a 'shuttle station' attachment for the geo knight, so I can start to load the next project while the first one is pressing. I am really leaning towards that scenario, looks like I'll be at about $1700 out the door, still cheaper than the fusion. Thank you again though for taking the time to reply, I really value your opinion. Like I said I'm still not 100% sold, but still leaning towards the geo knight dk20 with twin shuttle station.

Thank you for the recommendation on Geo Knight. One thing I read in the description for their machine is " a system of embedded heater windings that wind tightly and closely together throughout the entire platen for extremely even heat ". Keywords for me being "even heat". I don't see anything about the Hotronix on that. Not that I don't doubt it provides even heat, but I feel reassured with the Geo Knight since they state it in the description. I seem to have boiled it down to the Hotronix 16x20 ($1600), Geo Knight DK20 ($1156, $1351 with auto popup), or the Hotronix Fusion ($2100). The fusion would be nice to be able to load projects with the platen pulled out, wouldn't be as hot working. I really wouldn't be switching out platens much however, so not sure it's worth the price difference just to load the platen out instead of underneath the heat. At this point I'm leaning towards the Geo Knight now I think. Thank you all for the recommendations thus far. Going to think about this another day or two before pulling the trigger, if anyone has anymore insight I'm all ears. Thanks again!!

Looking to upgrade to a new press in the 16"x20" range. My most important requirement is that it heats evenly. My current press doesn't seem to heat well around the full edge (not sure if that's a common occurrence) and it also doesn't heat as good directly in the middle, I'm guessing there's not as much pressure in the middle of mine anymore because my press is so old, but this is my current frustration that is leading me to purchase a new press. Budget is a concern, I'd like to stay under then $2k range but would spend slightly more for the right press. Any and all advice is much appreciated. Thank you!

Thank you all so much for the replies! Right now we of course don't have any walk in customers, but prior to moving we were having customers come pick up orders 2-3 times a month on average, maybe more around Christmas time. And that was in a VERY small town, with multiple other legit shops running. I think we're going to go for it. I hope the prices are affordable on spaces. Like I said I keep telling myself, if there's a freaking quilting shop which I found out has been there since 2011.... then we can do this!

We currently work from home and all sales are online. We recently moved to a new area, which is developing so fast. New construction all around. The population is 44k and growing. In this town alone, there is just one sign shop, and they just do signs. We really don't do signs, our big things are just custom decals and screenprinting. Also planning on laser etching. Not one screenprinting shop in this town. I did some research (asking facebook communities) and to get custom shirts, there are a couple other work-from-homers, who only do their work as a hobby. And the only shops to get shirts made are all surrounding communities, not this one. I feel like this is a huge opportunity for us and we should really consider pulling the trigger on opening a store front, I feel like it's only a matter of time before someone else does. There's numerous schools here too, I think there's a big market. So what's the problem? I don't even know what I'm in for. Lets say I call the owner of an empty retail space, and the price is right on the space. What's next? I know I need to buy a cash register, retail fixtures (at least a counter, and some clothing racks right?) and a legit sign. How much money should I have set aside for this?? I'm assuming that the back end of the space won't have adequate ventilation for screenprinting, or maybe it will, I don't know. But my luck it won't. And will have to close that part off if it's not separated already so that the fumes don't take over the shop. What else? I'm sure there's more. I'm also worried about sales. I know that ultimately, it will depend on how well we market. I would be instantly spreading the word, taking flyers to schools, advertising on facebook and online. But realistically, how long until we start to get people walking in the door and placing orders? My biggest fear is spending all this time, energy and money, and not having people walk in the door. Beside one of the spaces that's for rent is a Quilt shop. I keep telling myself, if there's a demand for that, there has to be a demand for what we do. Thanks in advance, tremendously, for ANY input!!

I need about 20 decals to get me started. The design has a really distressed look so it would be impossible to weed. They are appx. 5.5" x 5.5".

A customer ordered a huge wall decal from me, about 8'x8' large. I don't know why, but they are looking for a material to put it on instead of a wall now because they aren't allowed to put it directly onto a wall. They sent me a link for these vinyl tarps and asked if they could put the decal on it. I am pretty confident they can, it looks like the same material US Cutters vinyl banners are made out of? I just wasn't 100% sure and was wondering if this isn't a good solution if anyone had any other ideas. Thanks in advance!

I have a design that's 1 color but has a gradient background. I have yet to work with gradients and halftones, but from what I understand I need a special software (like Accurip) and a special Epson printer that's compatible with the software to print halftones? I'm not really in the position to spend $800 right now between software and a new printer (I just bought a new Brother printer a couple weeks ago, go figure) so was curious if anyone would be able to print the artwork for me and mail it to me and of course I'll pay? Or if anyone knows of anyone that does this. I tried searching halftone printing services but had no luck. Thanks in advance for any help or leads!

Last year it seemed like fall was my busier season (Sept-Oct) and not so much November & especially December. Last year in December I couldn't help but notice how full the mall parking lot was and felt like I kept missing out because I wasn't set up and selling my stuff there. I called and inquired today about setting up a 10x10 spot at the mall and unfortunately the price is affordable so now I'm half tempted to do it. I'm nervous about working 60 days straight, and the mall is open from 10a-9p, plus I would still want to try to fulfill my online orders. Just curious if anyone has ever done this before and how it worked out.

Just replaced the z-axis chip. Now my carriage doesn't move up or down at all. I give up!!!!

Turns out it wasn't the cutting strip, but I really appreciate you folks giving somewhere for me to start. I called support and after trouble shooting all other scenarios, they told me to order a new Z-Axis chip for the motherboard. Said that it can be the culprit when the cutter is cutting things at random pressures. I hope it fixes it. To make things worse, my backup cutter arrived today and it wouldn't even turn on! Bad power supply, so they are overnighting me a new one. Lord help me! Anyways, the cutter is a mh721. Figured I'd update my progress in case anyone searches the forums for a similar problem. Will update on the final solution.