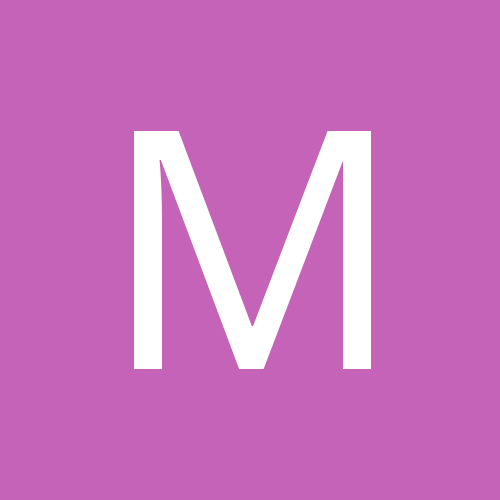 Content Count

248

Joined

Last visited

Days Won

1
Everything posted by marcuso
One of our customers (Thomas C) has been trying to get his Copam working with Flexi. He tried a bunch of drivers and said that the DGI OM-60 driver works best. For those having problems, give it a try and report back.

USCutter has been searching the market for an improved sign making software to provide to our customers. We have worked with the developers of Sure Cuts A Lot to include sign making specific features that will be exclusive to USCutter in the Sure Cuts A Lot Pro package. After months of work, we are now launching Sure Cuts A Lot Pro with a introductory pricing of $49.98. This deal will only be available for one more week: http://www.uscutter.com/index/page/product/product_id/2283 Since this is new software, I would like some help from forum members in supporting new users. Therefore, I am soliciting three members that will promise to do three things: 1. Add a thorough review of the software to our website. 2. Thoroughly learn the software and its features and help forum members with requests posted to this forum. 3. Help us identify features that should be included on future version of the software as it is developed. If you are interested in doing the above, I will send free copies of Sure Cuts A Lot Pro to the first three forum members that publicly respond and commit to assisting other members on an ongoing basis. This offer will be strictly limited to the first three responses.

Have you tried calling our support line? It could be a problem with the software and we would like to know about it right away if it is....

Ok, I am cutting the offer off here - no more free copies are available. piscespokerbrat, I didn't mean to offend you. I will include you in the offer as well. For those who have responded already, please PM me your address and I will have the software sent out. Thanks.

No set time constraint. I would prefer to find people who will be good representatives to our forum community. If it will take a long time to become proficient, it is probably best to allow someone else to step up....

We had a period of unscheduled downtime today that was caused by a misconfiguration that I made. The issue was resolved shortly after John alerted me to the problem. I am sorry for making the error.

I quickly setup the Gallery feature. Some of the settings may need to be changed along the way. Give it a try and let me know what you think.

1

The opposite is the case. The first shipments did not include Great Cut. Current shipments do.

For the time being, we are still including SignCut Pro, even if not listed. Happy to hear that everyone is liking the new site. We are still working through some kinks, but things are going well.

I have asked the guys at IP.Board to help with the conversion process. We are therefore subject to their timeline. I expect that they will take down our forum for several hours during the conversion process. If our forum goes down for several hours sometime over the next week, do not panic.

Please don't jump on this guy in our support. Our phone system shouldn't act as he described. After being on hold 10 minutes, the phone should go to voicemail so that we can call the customer back. I would be furious too. We are investigating the issue. I am locking this thread.

Rodger, I must say, I really appreciate the support. I am going to go against the grain a bit here. It is against our rules to put competitor information, but we are pretty lenient with this rule. The primary reason for the rule is so that we can be proactive about removing posts that we think are coming from competitor plants, and even that said, as Rodger has eluded to, we are a lazy about removing any posts and pretty much leave that up to John. I really want this forum to be a great forum for all sign makers regardless of whether you are our customer. Having a great forum with our name in it is enough to justify the effort and the cost of bandwidth. I don't want to give anyone a reason to go elsewhere, so the rules are meant to support our forum rather than us. This isn't open season for brining on competitor's posts, but an occasional question like this can be met with critical answers. I am confident in our capability as a business and our business model. I think that even if we allow posts about competitors (but not 'by' our biased competitors), we will win in almost every category for product quality / price and if we are not, we need an invitation to do better. And for clarification on the shipping locations: We now ship more than half our product from Memphis. Most sign vinyl to the eastern part of the US will ship from Memphis and it will be 1-2 days ground shipping anywhere south or north up to New York (3 day). This is regardless of whether you order from USCutter.com or SignUniverse.com. We unfortunately have a manual method of determining where product is shipped from, and it is not always the ideal location. We are taking steps to turn this into an automated process and it should improve the situation drastically in the near future.

I agree that we shouldn't ban users for complaining. I think that Scott had a valid complaint about the heatpress and our after-sales service. We should have done better. That doesn't give him the right to insult other forum users, and I support the ban. But in the future, I ask that our forum users be more understanding of complaints. Our support and warranty service can't be perfect - it is a cost that has to be managed. But we can always do better, and we should have done better in this instance.

Goldcut and PCut are the best of the value machines. In the 24" range, I would give the slight nod to the Goldcut at this time. We haven't had a lot of history, but I think it is slightly more reliable. At 36"+, the PCUT is a great value because the larger machines have better grit rollers.

I don't have time to look into the problem at this time. I have increased the upload limit to 200MB.

Some clarifications: Silhouette machines are supported by Graphtec through their Silhouette division - this is the only vinyl cutter that we do not offer first line of support on. Our experience is that customers receive outstanding support from Graphtec with this machine. Most Graphtec machines are made in Japan. The Silhouette machines are made in China. I believe that Graphtec may be moving some of its production to China for the CE models, but I am not sure if/when this will happen. Graphtec America is a distribution subsidiary of Graphtec Japan. IMO, Graphtec machines are much better than any Chinese machine except for our Zencut line (I think Graphtec machines are slightly superior as an overall package depending on your needs and preferences). The Zencut line is less reliable but probably has better tracking. The Zencut line is designed in Taiwan and manufacturer in China; it is superior to all other Chinese machines.

Well, it looks like we finally have a successful conversion. I must say, Ryan Ashbrook from IP.Board really stuck through this process. My experience with IP.Board's staff thus far has been great. I am sorry for the downtime this last couple days, but we should be fully functional now. I can't wait for people to upload attachments so that I can see the new Gallery feature. I look forward to our future with this new board.

Image uploading should work now. Reply here if you are still having problems.

Use Chrome. It has built in spell check.

Thanks for the kind words. It really has been challenging to get moved over, so it is nice to know that it is appreciated. I actually purposely limited the signatures. Images in signatures is a pet peeve of mine; it is distracting from the content. If you want to express yourself with images; I prefer the limits imposed by the size of avatar images - it forces you to be creative. I initially set the length of signature to 2 lines, but I have now upped it to 4 lines. Let me know what you think.

I appreciate the offer. We have the experts at Invision Power dealing with the issue. Unless you have experience with IP.Board specifically, I think I am best served waiting for their results.

Please settle down. It has been about one day since the conversion. It will take time to get everything settled. While you are waiting, explore the improvements. IP.Board is the best forum software available, and there are a lot of under-the-hood benefits. Consider the increased speed, mobile-phone compatibility mode, better options for tracking, better security, ongoing improvements, etc. We are making another attempt at converting images, which I expect to be complete within a few hours. Any images uploaded until now 'may' be removed. I have heard a report that images cannot be uploaded; I will address this after the conversion.