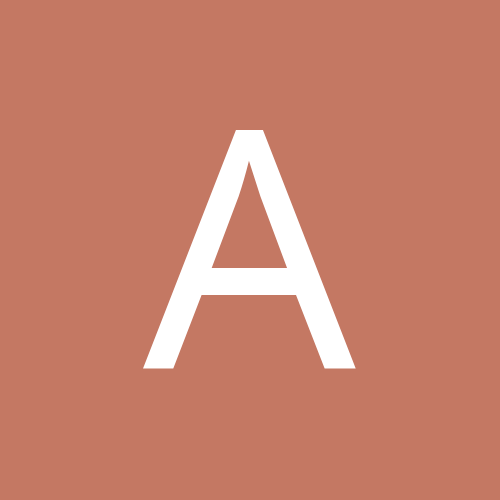 Content Count

100

Joined

Last visited
Everything posted by Alillowr
Alillowr replied to dwp99's topic in Fonts

I know this is a post from the grave but the link is no longer working. Anyone have a new link to get the program? or another font organizer that you would recomend?

Does anyone make any small aluminum blanks that would work as mini street signs? I was thinking of key chain size.

I know that this is a simple enough logo that I can just recreate in flexi, but I won't learn how to do it right if I always go that route. In this logo If I go to view outline, I can see that the rectangle and circle on the bottom are not as one. If I were to cut it, then I would get cut marks in the circle. I know the term in Flexi is weld but how do I do that in illustrator? Also I tried to open the file in Flexi but it would not me weld as is. The AI file was to big to upload so I saved it as a PDF here logo.pdf logo.pdf

Im not exactly sure if I did anything different but I got it by using pathfinder, then Unite. And now looks correct. Thanks for your help

That is the result that I want, but when I select both of the items, pathfinder-merge, that is not what I get. any ideas what I am doing differently or wrong?

Thanks that is almost there, That got rid of the line within the circle but they still appear as 2 pieces with 1 line in between the rectangle and circle. How do I correctly merge this section?

Would you mind sharing the vector for the skyline? I currently live in the seattle area and would love something like this in my house. Or is there a good tutorial on how to do this myself?

Ive got a vector that I would like to cut but I don' know how to make the crown with the lettering merge together with the top of the figure without having a cut mark where the figure is. Attached is the eps which was edited in illustrator, and I am using Flexi to cut. test.eps test.eps

Thank you very much for that. What program did you use for this and how was it done?

Flexisign not flexible (auto correct on the phone)

I amy uding flexible. I tried welding but it isnt working right. Thanks for the idea though

Bingo that is it. Thanks a lot for the find.

I own a mailbox shipping retail store and also have a pcut 630. I am trying to do a little bit of advertising in the store for simple vinyl work and remembered a sign that was on here that I liked but can not find anymore. It was pretty simple (im sure I can reproduce it, but I liked the format that the orignial was). It had different sizes cut out with what their size was. For Ex: "1 inch" is an inch tall "2 inch" was 2 inches tall, etc. I am also looking for other in store marketing Ideas to sell the vinyl lettering. I am trying to stay away from other vinyl work other than lettering because I am not that good at converting to vectors and don't have too much time to learn or design things that aren't ready to cut files. Sorry if it all sounds confusing but I hope it makes sense. Thanks

I am having a hard time creating a one color vector for this image, but it also looks like it would be pretty easy to recreate at the same time. The only problem is, I don't know what font this is. Could someone please help create a vector or if anyone knows what font the "EL REY" part is help out. Thanks el_ray_chille_small.pdf el_ray_chille_small.pdf

I have someone that has a logo and wanted a decal. I told him to save it as a vector file so that it can be cutable. He did convert it into adobe illustrator but I am having trouble with flexi showing the graphic. I tried to do what I know in illustrator but im not sure what to do now.. attached is the file that I need to cut. Please can someone help? I need to have the option to reverse the image also. mammmoth door.ai mammmoth door.ai

Thank you very very much.. that is just perfect.. would you mind telling me how you were able to fix it so that it was cutable.. I am pretty ruff with illustrator but would like to know for the next time I run into some trouble.

Here is a second try at uploading the file. Please if anyone can help, it would be much appreciated. mammmoth door.ai mammmoth door.ai

I was just wondering what the average lifespan is for neon or other type signs. The only reason I ask is I've got a new product to sell but it has a lighted lifespan of 20,000 hours and to me it doesn't seem like a good selling point. But then again I don't know what should be acceptable for lighted signs. This product is best compared to neon because of how it can flash in sequence and the type of lights. I didn't post a link because I didn't want to feel like I was spamming.

I am planning on distributing the products to sign companies all over but for now I will be concentrating on here locally in the northwest. But after awhile once things are rolling good I would be happy to travel wherever to you guys so that you can sell them through your shop. I'm still a bit out before I get everything together to start. I've just been doing a little here and there. I'll let you know more info whenever I'm not just on my iPhone.

Thanks for the info.... I love this forum

Ok here is a link. http://s57.photobucket.com/albums/g219/alillowr/?action=view&current=sample.flv

If nobody has any info or suggestions .. would someone kindly direct me to another forum to ask the question. I just thought I would ask here first because I have always had good help from this forum, and everyone is super nice compared to anywhere else.

Maybes you can run a virtual machine running win98 that way you don't have to use a whole other box dedicated for the plotter. That's what I did to get my copam to work while I was running ubuntu on my main box. I just set up a virtual machine with vmware running xp and I had no problem doing it that way, should work for you too.

I once had a vector that had a little kid jumping in a puddle and it had the quote "Life is short play naked" with it that I can not find anymore. Does anyone know what vector I am talking about. I would like it again.

Does anyone have any good or funny no soliciting graphics? It seems like almost everyday now that there is something left on the porch advertising this and that.