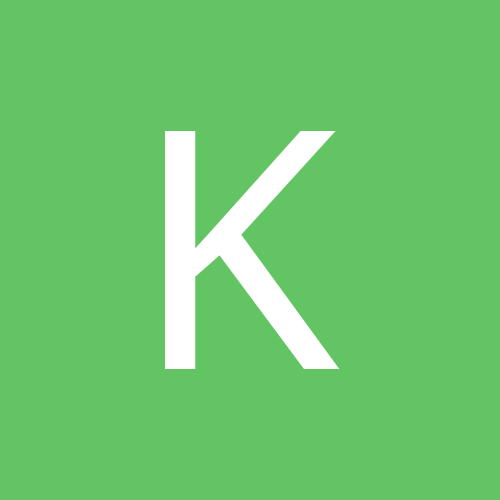 Content Count

256

Joined

Last visited
Community Reputation
10
Good
About kctrader
Rank

Advanced Member


Birthday

01/01/1
Recent Profile Visitors
The recent visitors block is disabled and is not being shown to other users.
Not a good look on a wedding invitation! Just an FYI - Bickham Script Pro 3 has the matching alternate characters in it. Thanks for pointing me in the right direction.

Thanks to all as always. The two different r's had me wondering as well.

kctrader posted a topic in Fonts

Anyone know this font or something familiar? Thanks.

Thanks. The app appears to be substantially more limited. I'll have to grab the PC version. Appreciate the input.

That's very possible. I can't open anything not saved in Ver 8 or earlier with SignBlazer.

I had the same results. Wildgoose's version opened fine and cut.

Thanks. I'll have to dig deeper into that. I've been using the phone app. Is it the PC version that has more adjustments?

Thanks for that. Did you do anything special to get Find My Font to recognize it? I tried 5 or 6 times and all I could get it to read was the circles in the P and A. Never could get a clean scan of it.

kctrader posted a topic in Fonts

Anyone recognize this one? I can't get a good scan on any of my font searches due to the lack of contrast. Thanks for any help.

Thanks for the responses. I've read there is an issue with banding on anything over 4" inches, anybody know if that is still true. I saw the one listed above. Think that's a fair price? I can't find a whole lot to compare too. If it is, the one I'm looking at is a steal and I think I need to jump on it. I know it is a beast. I have to figure beer money into the budget to get help moving it. Looks like it's 400+ pounds.

Anyone on here using a Summa DC5SX? Your thoughts pro or con? I have an opportunity to pick up a used one for what I think is a decent price, but don't really know much about them and can't find a lot of information online. Right now I am only doing cut vinyl and would like to be able to get into labels, decals,etc. Anything to look for in a used unit? Any advice would be appreciated.

Several years ago I found a specialty htv vinyl that was made for applying to sailboat sails. I used it on an EZUP and it has lasted for over 8 years. The customer is replacing his tent and wants to reletter it. I can't remember the name of the vinyl, and can't find anything online. Any ideas? Thanks.

As I was getting my morning caffeine, I was watching two guys remove a large exterior window decal from the local Quik Trip (and thinking how I was glad it was not me). The air temperature was 9 degrees. They were using two heat guns attempting to loosen it up and not having much luck. Just wondering, is there any danger in breaking the glass by applying spot heat like that when it is that cold outside? Anyone know or have any experience? Thanks.

Thanks for trying. I went in and deleted the download and re downloaded everything. It worked this time.