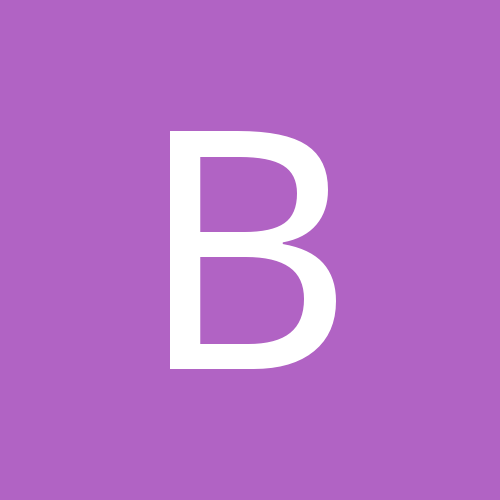 Content Count

194

Joined

Last visited
Everything posted by bhhracing
My buddy wanted to use this his for his car, as it was his dads when he passed. BUT I cant get it to vectorize clean. Wanted to do it in cut vinyl. Anyone have programs that would help me? Thanks!

Friend needs his logo vectorized. I cant get anything to work, any help? Thanks!

Thanks. anyone recognize the font?

Hey guys! A customer bought this file and sent it to me. I cant get it to open. It opens but the file is blank. Anyone out there wanna try to see if you can get it, flexi sign cloud is what i got. Appreciate it if you can attach it back to me in eps, vector pdf,ect..so i can finally get his work done. Thanks all! orange flames.eps

How would I change the back ground in flexi sign? Thanks

Thanks! Was the image in the eps a vector or not? If it was a vector, can you put it in the vector format I can change the back ground? Thanks for eveyone's help!

It's being printed. Thanks for the fiels but none are what was in the file as he sent me a picture. I need it to be exactly what was in the file.. May be if you can just open it and then re-save it for me to try.thanks all

Hi Sue, i got your file and in flexi says file format not supported. Any way to put this in vector? Thanks

I got a friend that needs his logo printed, all he has is a jpeg. The issue is I need to trace the logo so it can be contour cut. I know it is an easy fix, but I rarely do these projects, just helping a friend. Thanks. I attached both logos one how it is now and other how he need it to look.thanks all for the help in short notice.

Mark, Which vector function would I use. I tried that before and it just changed the colors around and distorted a lot of the logo. thanks

I work with flexi sign cloud. i dont need to vector it as it will be sent to get printed..am i right? thanks

Hi all, I have flexi sign cloud. I used the tool and it keeps picking up a ton of pieces of the truck. Go C Wraps,thanks! That's pretty good! What program did you use?

I want to get business cards done but I cant figure out how to crop just the tow trucks, i cant figure it out in my program, is anyone able to help me? Thanks!

Does anyone here do go kart graphics? Ive got a friend that wants me to wrap his swoop body. problem is I dont have a template. Thing looks like a pain in the ass lol. Can anyone help me out? thanks!

Does anyone on here do this or use a company like this. Looking to do business with a company with all my printing. Please pm. Thanks

Hi All, I got a job doing some township truck doors with their name on them. Size is approx. 12by 24ish inches. I am getting these printed by my friend cast vinyl and laminate. What would a pair of these normally run? Its a 7plus yr material he is using. Thanks

No a friend of mine works for the township and his old buddy shut down his sign business, so he asked me if I was interested in doing their new trucks. Im not 100% guaranteed for the job, but it looks like he will use my services after seeing a quote of course lol. thanks!

I believe im being charged $6 sq ft plus shipping. so that's 3ft with waste. $18 per logo. What should I upcharge?

Trying to find the font for russ king racing or atleast traced, i tried and failed

bhhracing posted a topic in Fonts

need the font for russ king racing thanks!

anyone have a dirt go kart i can cut in vinyl?thanks!

does anyone have any files for a vintage coupe in eps or ai? thanks!