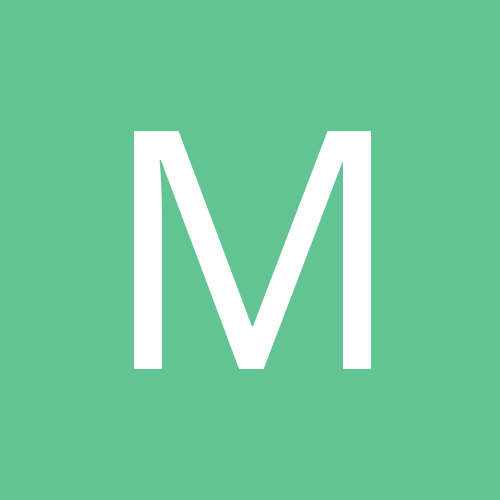 Content Count

13

Joined

Last visited

Never
Community Reputation
0
Neutral
About midnight
Rank

Member


Birthday

01/01/1
Jay, you're cool. Thanks I got it and it looks like it will be good to go to the cutter. Doing white on black shirt. Don't have time to try now gota run out but if I add text above the logo will it cut both or do I have to group them and or weld? Thanks Malachiind. You nailed the logo!

You guys got the design down! Awesome help. I can't get SBD file open tho. It opens Signblazer but file doesn't pop up. What's wrong? Love to get it. I think then I could cut it by tonight. I have to meet with them then. I figured out that I did need to group the objects first then vectorise. I was getting close.Could send to cutter but not good cut. Thanks guys! If I ever get good at any of this I'll owe ya!

just outlines. so middle of pooltable is blank. then inside pooltable want : "BIG O's". I think it is possible.

Trying to import this in to signblazer. Which the only way I can is to open in photoshop and "HOTSHOT" it over. Import feature not giving me any options as to what I can choose to import. Then I vectorised in SB and typed text above it to read in font ALCHOHOL LICKS : "SINK YOUR BALLS" "AT" then... "BIG O'S" inside the pool table. I can't figure out how to send you the actual signblazer file, though. Again when exporting I don't see it to send. If u can try to figure anything out I'd appreciate it. poolEPS.eps poolEPS.eps

yep. trying to combine before sending to cutter, but not working. Also having difficulty combining or welding. Can someone take me thru it. I have text on two lines and when I "text grab" it to combine it only lets me do 1 letter. not welding the right way I presume.

I was able to get graphic vectorised and ready to cut. The text that was in the design was both on top of the graphic and inside of it.(Basically it is a retangle to look like a pool table) Then I tried to weld it together and only parts of the text went to the cutter. How can I get this to be as 1 and cut properly? Need to deliver tomorrow!!

just reviewed the demo. WOW. will my pcut be compatible? Do you have a place I can go to buy it and how much $$$

do explain FLEXI, I'm using a windows vista laptop

I'll try that. I agree that vectorized should not have to be redone but see I can't import normally. There's a prob there too. So I go to photoshop and HOTSHOT it over to SB and then i guess it's wrong formatt. Why cant see files from import? Taking LUNCH b back At 3;00

Also I tried to incorporate text above the graphic but that did't cut. Should I cut letters separately from graphics and make it a two step process? PS: I'm a SHE

OK I looked up old posts and got as far as being able to cut it. OMG! I didn't try going to view tab but I right clicked the image after it turned blue and then pressed delete and that deleted the bitmap that was remaining on top of the vectorized graphic.

I have been trying to figure this out Since Fri. I put in a call to support but haven't heard back. So I spent hours at T-shirtforums. Problem is can't get US Cutter Creation Pcut with Signblazer to cut ANY graphics. I tried to import "Vinyl Ready" clipart EPS and it said was a bitmap so no. Tried to select image then to monochrome then Vectorise but when the set up options drop down menu comes up it only has 1 option which is " #2 logo/art-general" So I went with that AND WHEN I HIT VECTORISE THE GRAPHIC TURNED BLUE BUT STILL SAID A BITMAP SO NO CUT. Tried to import but it won't allow me to even view any file to import. Been studying the HELP but can't solve problem. I do not have Corel or Illustrator am I going to have to? Tried to vectorize in vectormagic still above happened. Please help. I need to cut graphics and not just letters.

No it does not look like the manual. A steel pin like item taht is magnetizes sits out of the top and the black part at the bottom is the screw. Set it in as far as it will go. Probably farther down than you think.