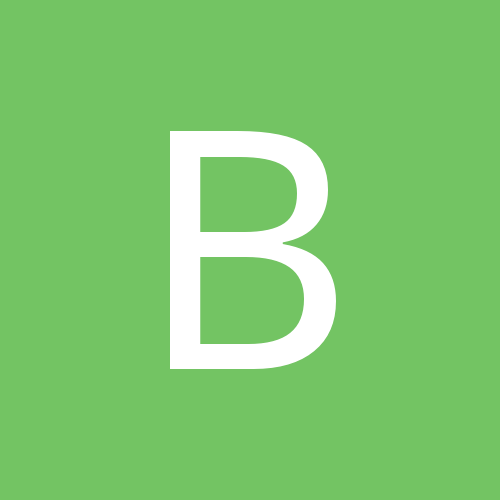 Content Count

67

Joined

Last visited
Community Reputation
3
Neutral
About Briguy
Rank

Advanced Member


Birthday

05/13/1976
Have you grounded your cutter ? If not I highly suggest you do .

My new cutter came yesterday with Vinylmaster and quickly realized I couldn't use my sbd files . Panicing at first lol , this morning thanks to this thread I was able to get back to work . Thanks !

What my budget allows until I get the money for a Graphtec in a few months .

Tried pen test and tried with nothing in the carriage. Just brought it back to my friend and ordered a MK2 to use until I get the $ to buy a Graphtec.

Stand and cutter are grounded, tried drier sheets in my vinyl rolls as well

Haven't tried with the pen, I don't have any paper big enough .

Yes, it starts out fine then its cutting the image towards the left . I always set it to cut from right and press the origin button before sending file to the cutter .

I've had great success with my first mh . Didn't have one issue with it . Got this from a friend to get by until I can get a graphtec .

I'm going to Graphtec as soon as I get the $ . Hopefully a month or so .

Know anywhere I get get it ?

Ive reinstalled SB and double checked my settings and still seems to do it

This is the original MH 721 , the current memory board is WS628128LLPG-70 .

Hi, I've had this model for years and running great with Sign Blazer . I recently bought by friend's MH721 and it's fine with small jobs . I've been trying to figure out what the deal is . Smaller stuff like 3x3 and 12x12 it great . I'm trying to cut a number that it 11.5x60 and its starts out correctly but everytime time the blade goes all the way left until it hits the side . Tried changing the cutter settings to design size and still does this. I don't get why it's doing this and never had a problem with my old 721 . Thanks for any help .

Years ago I bought the memory upgrade for my MH cutter . Now, I am using a friends until I can get my Grsphtec . Looked to order the memory upgrade and US Cutter doesn't have them anymore . Anyone know I can get it ? Only found one other place and they are out of stock .