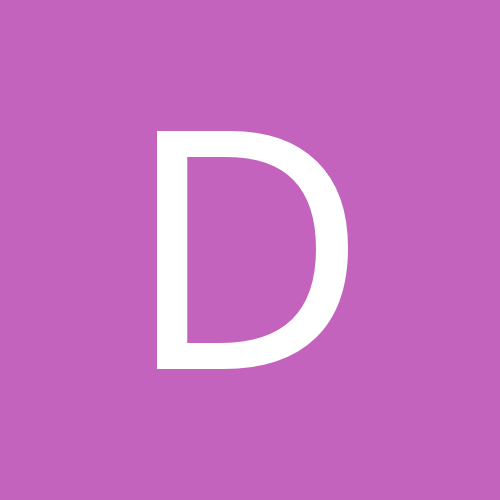 Content Count

37

Joined

Last visited

Days Won

1
Community Reputation
2
Neutral
Recent Profile Visitors
The recent visitors block is disabled and is not being shown to other users.
Crying tears of joy here. I hooked my cutter up to my laptop via USB and just to try one last time before I hooked up the RS232 cable. I knew as soon as I plugged the USB cable into my laptop that it would work as I got the notification sound. I can even use my illustrator and send to CM4 and it all works. So now that means my desktop pc has some issues. Not sure what or if it is even from the update. Thank you all for your words of wisdom.

Thank you and yes I am hooking it up to my laptop and hopefully that works. I also have ordered a RS232 cable and go that route incase my port is bad on the cutter.

SO you are not going to believe this but, I happen to go into my programs and under graphtec I opened up the graphtec cutter plotter controller and did a test cut and it cut from that software so that is telling me that it is communicating......now to figure out how to cut a design.

I will chat with you once my cable comes Tuesday, until then have a great week.

I am just not thinking it is from the updates. I have a feeling it is the USB port on my cutter that is bad, since it is really loose and when I unplug it I dont get a notification sound like every thing else does when I unplug it. I could be wrong but a gut feeling I guess. But then why does my pc say it is running correctly... and when I was monkeying with the cord yesterday I did get a sound that it connected but then the cable moved.....Heck I just dont know.

I uninstalled the 2 that were suggested online to not do.

I give up, that didnt work. I will wait for the cable to arrive and pray that works.

and that is coming Tuesday. Do I need a special cable if the one that came with it isnt long enough?

going to go try that now that I changed.

oks o I did have a port on my pc, on my cutting software do I need to change it to something or leave it at the graphtec usb like it states?

when I go into device manager my cutter says port 3 hub 4 doesnt that mean anything?

So that means what? I have no idea, sorry

Skeeter, I have a question for you since you have been so helpful. I have been researching and I read that if the ports are not the same on your pc and the cutter that could cause to happen what is happening to me, acting like it is cutting by isn't. My question is on my software you can pick your port and it is stated to pick graphtec USB, should I have my pc set at something special? When it comes to ports etc I am not to knowledgeable. I have my cutter connected to a usb hub and the set up that I always had and worked great until a week ago.

lol I have one ordered it is coming Tuesday. Picture is what I get but nothing. I hope the RS232 works. Is there setting up to do with it?

Did you hear me scream Skeeter? It says it is sending and counts percentage like it is cutting and it isnt.