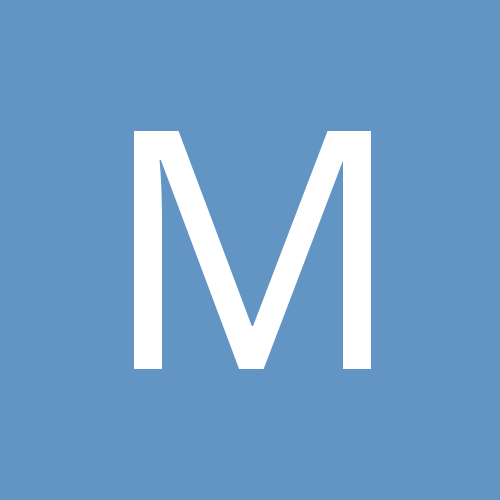 Content Count

25

Joined

Last visited
Community Reputation
1
Neutral
About mobileguy
Rank

Member


Birthday

01/01/1
Good luck getting a simple cutting strip for your machine, yeah sure they carry a replacement motherboard or servo motor but not a simple cutting strip? They sent me to GCC the manufacture and they are a joke of a company. In fact I spoke to GCC at SGIA 2 weeks ago and didn't seem to care that it's going on week 4 to replace a freaking cut strip.

Was told we would have the "Manufacture" call us to process a return within 2 days. It's been 4 and no call. Would like to get this defective machine exchanged. Thanks!

Okay, it's been months and I thought I should post an update. The cutter is still making "destroying" cuts on the material at random. It's rare but it sucks when you lose a large piece of material due to the machine. We currently are shopping for a 48" to go with our 24" Zen thought of getting another Zen, but i'm afraid of the same noted defects.

The machine is so new I believe I have VERY GOOD experience.

Shipping only takes 3-5 days tops.. Pretty Fast! If you need Mossy Oak and Realtree vinyl we are partnered with 1 of 6 wholesale distributors in the country for the vinyl.

With 600g of Downforce it's a beast. I believe USC said someone sent them a piece of rubber it cut through.

I'll answer this. We have two offices one in Cali with Rolands and one in KS and this is the one we purchased a GCC for. The Defect does not happen every time and unfortunately we we're backed up in our new KS office and only had the GCC to cut. We have 99% of our stuff diecut but needed a machine to do custom stuff. The file was doubled checked by a few sources including USC. We did a few months of research on the IV 61 and always came away with good reviews hence our surprise with the problems. Need Extreme downforce for various PVC thicknesses. Again, my partner has his own opinion and experiences with this machine. I still continue to have very high hopes for the machine and look forward to the replacement. I see then you decided to put in the expensive stuff when it wasn't working to your standards. did you take the time to figure out if it was an offset problem, a problem with the file? blade problem?? You have years of experience cutting on what type of cutter? why did you choose a rebranded GCC with very little info out there about it? why didn't you return it for a roland or graphtec this time?? the attitude in the first post set the tome for everything that followed, nobody had an opinion of you before your made the post so where do you think the negative impression came from?

Negative? After spending $1000+ and realizing it's a lemon would frustrate anyone and the fact I took time to post HD vids of the problem only shows this concern. The idea behind the original forum post was to document, educate and relate to anyone experiencing the same issues. Every post is always followed by how USC has excellent support and in the original post I say " have been very impressed by it's quality and speed of the ZenCut Black" The machine is impressive however, showing the world of HUGE defect that infects multiple machines was the right thing to do. I continue to have extreme high hopes for this machine and will continue to post experiences GOOD and Bad.

I for one like the Zen and have been very impressed by the excellent support! Dramatic and Insulting? OKAY, I don't think so from me. My partner has his own opinions and is entitled to those. Please do not generalize me.

I thought it was very easy to Setup the cutter! Awesome Support but the product could use some refinement.

0.25 mm Takes a deep blade depth and around 410g of force. Our Roland GX24 can't cut it.

Thanks! Great Support. We look forward to having a correct working machine very soon. Dakotagrafx- We didn't pay the retail for ZenCut. About $300 less THAN RETAIL.. Please read.

We actually like the catch basket. It's really a catch 22 at this point. The material we cut is PVC which is very thick and thats where the 600 grams of down force helps.. We'll try another Zencut black out in hopes it will be defect free. We really want to love this machine!

But not including the Media Catch Basket which is +$400 We didn't pay the retail for ZenCut. About $300 less. So about $700 here..