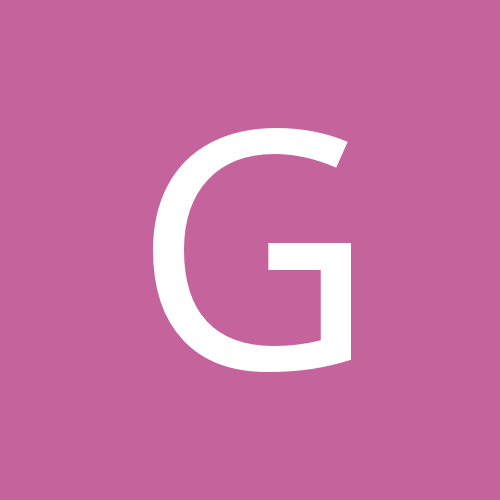 Content Count

2

Joined

Last visited
Community Reputation
1
Neutral
Recent Profile Visitors
The recent visitors block is disabled and is not being shown to other users.
Thank you & That's my hope. Yup I dig it. I just got a new motherboard for the MH 871 so I'll be able to use the USB port again.

This is just me documenting my setup and how I got it installed to help anyone trying to cut with an MH Plotter and no Premium sign cutting software. Its not perfect at all and below all my specs I'll let you guys know what I need help with. This setup is Free other than getting the machine and the 9pin - usb converter cable ($15 on amazon) My Plotter: MH 871-MK2 Drivers & Guides http://www.uscuttersupport.com/downloads.html Grounding: http://forum.uscutter.com/index.php?/topic/49840-best-way-to-ground-my-cutter/ Even with the grounding cable, I keep my hand on the vinyl just in case. Converter Cable: Sabrent USB 2.0 to Serial (9-Pin) DB-9 RS-232 Converter Cable, Prolific Chipset, Hexnuts, [Windows 10/8.1/8/7/VISTA/XP, Mac OS X 10.6 and Above] 10-Feet (CB-9PTF) https://www.amazon.com/gp/product/B084RJWXMK/ref=ppx_yo_dt_b_asin_title_o06_s00?ie=UTF8&th=1 Drivers - https://www.sabrent.com/download/cb-rs232-windows-drivers/ I heard that a different cable seems to work better with My Design & Cut Software Now I use Inkscape and SignBlazer. They are both free. I've used Flexi in the past and it was great but expensive and my old MH 721 plotter was having issued completing cuts with this setup. Maybe I didn't have it grounded. Inkscape - Design SignBlazer - Cutting Software - http://www.uscuttersupport.com/downloads/Software/SignBlazer/signblazer_setup.exe My Problems: The MH 871 USB port got jammed and now its loose and doesn't connect to a computer, which is why I use the 9Pin cable now. My main laptop had Vinyl Master, but it crashed on me and I was in the middle of an important job so I had to find a workaround with my Surface Pro. First, I tried cutting through InkScape but it wasnt cutting all the way through. I probably couldve kept troubleshooting with Inkscape and I'll see if I can do the same this I do now with SignBlazer in Inkscape. They way I got it working is with SignBlazer. Here are all of my settings. It took me many trial and errors to even get it to finish cutting a full graphic without the pause of death MH 871 Cutter Baud Rate: 2400 Serial cable Settings: SignBlazer Settings: With these settings it finally was able to cut all the way through without being too off track and without stopping. I also suspect static might be causing issues so I put in the grounding cable and I keep my hand on the vinyl as it cuts. It was moving slow and I don't know if it's because of the baud rate or if my plotter settings are slow. Regardless, it finished and I didn't want to try something new and have it pausing again. I'll just leave this here, for people to use and if you have ay tips for me let me know.