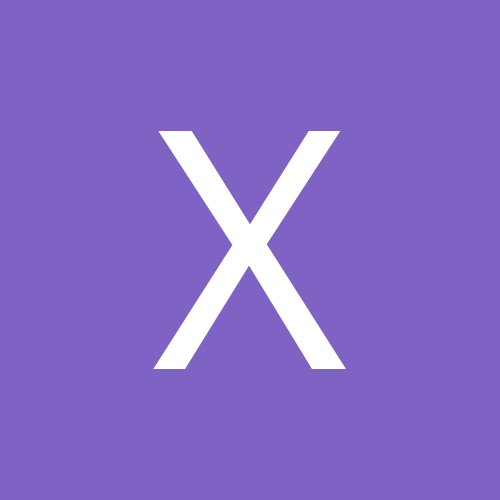 Content Count

14

Joined

Last visited
Community Reputation
2
Neutral
Recent Profile Visitors
The recent visitors block is disabled and is not being shown to other users.
xdesign305 replied to xdesign305's topic in Fonts

Dakota, I was just thinking the same thing LOL!

xdesign305 posted a topic in Fonts

Hello everyone. Im trying to find this font. I have searched and can't seem to find it. Hopefully someone has seen or knows what this font is. Thanks everyone!!

xdesign305 replied to xdesign305's topic in Fonts

NEVERMIND!!!!! I found them.

xdesign305 posted a topic in Fonts

Hope everyone is doing good. I know that they are 2 different fonts. I got them in an SVG file and I can not find what fonts they are. I'm starting to believe that they were custom-made, but I could be wrong. Problem is that the "domestic" came arc and I made it straight but it doesn't look good to me. Hopefully one of you can help me identify these fonts. Thank you in advance to those that will help. I appreciate it.

xdesign305 replied to xdesign305's topic in Fonts

xdesign305 posted a topic in Fonts

Hello all. I have to make t-shirts for a lawn care company, but they don't know the font that was used. I have searched and I can not find it. Hopefully one of you guys knows this font. Thank you for the help.

I do love a challenge lol!

Hello everyone! I have this issue and I have been dealing with Alek with uscutter via email but I'm getting no where. When I go to contour cut wizard, I set everything up correctly. I'm printing on a letter size printable vinyl. Unfortunately, there's a dotted line around the 10.3" that anything that's below that will not print out. I have letter size selected on my printer, but for whatever reason it does not print correctly. That only happens when I select "print direct" and select my printer. If I select Microsoft print to pdf that dotted line goes away and it gives me the full 11". Not sure if this is more of a printer driver issue and not software related. Oh by the way I'm using Vinylmaster DSR. Hopefully someone here has come across this and solved the issue. Thank you

I have a registered business with the state and county, I also have a EIN number. I was just asking because a have lost a few customers because of the whole tax thing. I just find it funny how people think. I was thinking about it the same way as you slice. Just have it included in the price.

Hi everybody! First, let me start off by saying that I think this forum is great! I have the following questions. How many of you guys run your business from home? I'm only asking because I run mine from home. How do your customers react when they know? Do you guys charge sales tax? I feel like customers think that because you are a home-based business they won't get charged sales tax. I'm in Broward County, Florida. I'm just curious about how everyone else handles sales tax. I know having a physical shop, customers have NO problem paying sales tax. I think it's funny how people think.

i found this video and I have tried it also. It works!!!

xdesign305 posted a topic in Vinyl

Hey guys! I have a small decal business and I just ran into a problem. I did a lot of decals for one of my customers. It's his logo and he gives them out to his customers. They usually put them on their car windows. He used to have someone else that did his decals and he is comparing the two of us. I'm not sure what the other person used. He tells me that my decals are thin. I'm not sure what to do now. Can anyone recommend a thicker vinyl? Not sure if he is comparing all of the decals I have made for him but he shouldn't compare them. I have made him printed decals that are laminated (Avery vinyl plus laminate), I have made him reflective ones (3M), which is extremely thick material and then just regular cut vinyl (Oracal 651). Hopefully someone can recommend something different.