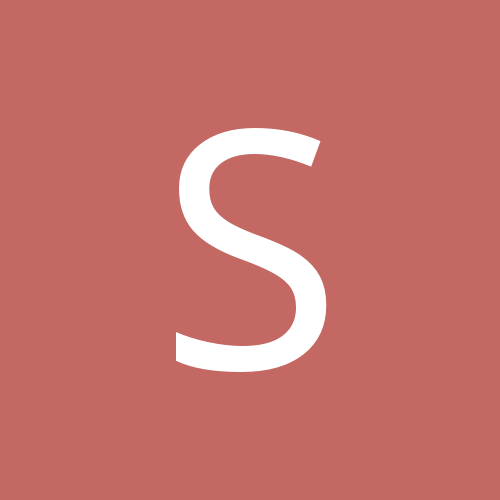 Content Count

9

Joined

Last visited
Community Reputation
3
Neutral
Contact Methods
Website URL

https://www.thriftymarketing.net
Profile Information
Gender
Interests

Web Programming, Server Administration, Sublimation, Vinyl Cutting, Graphic Design
Recent Profile Visitors
The recent visitors block is disabled and is not being shown to other users.
Help needed, I have watched the videos on doing contour cutting and not sure how you do it as I am using CorelDraw 2020 and the other issue is the videos using Graphtec Studio Pro are old versions that don't cover the latest version so long on how to do it. I am working with an image that is a SVG and am going to be printing it out and want to cut it to make stickers. Thanks in advance, I called US Cutter and was just told to call Graphtec for help.

I told them if it wasn't for your videos I wouldn't have bought the cutter. Your videos were good and well put together. I went to their site to find out how to set the Prismcut to cut Oracal 651 and couldn't find any information at all. Asking around to others around that I know and online gave me responses over and over about just do test cuts, or never heard of that cutter so I don't know what to tell you. Nice cutter, but can't get help from anywhere when you need it. I tend to end up working with it outside of their normal hours of operation, so no help when you need it the most.

Thank you for your reply. How do you get it to work with Cameo 4?

Hi, I got my cutter today the P28 and I followed the directions and setup the software which was a breeze, I was using Vinyl Master 4.2 Pro. I put the machine on my work table to test it before assembling the stand. I followed advice I had heard about setting the Roland blade and just left a little out just enough to feel it. My first test cut of the word Hi was great, it weeded perfect and didn't cut through at all. I was really worried as I have only ever used the Cameo Auto Blade. I assembled the stand and as someone else pointed out the arms that hold the rollers there is a issue that prevents the roller from rolling freely. The metal was nice and not flimsy as I thought it might be since so many items no days are poorly manufactured. It was actually thicker than the metal shelves I bought last week. Haven't had a chance to get to cut anything else but the first test was great.

Thank you for sharing that as it does help calm my nerves about if I made the right choice. I guess it is just fear of the unknown. I have only used the Cameo and Cricut and so that was one other reason I found those videos interesting as it seemed like we were on the same path. Thank you as well for the input. I am going to miss the auto blade from the Cameo for the fact it adjusts the blade for you. As I recall someone said in one video about adjust a blade that you should barely be able to feel the blade poking out is that correct?

Hi, I can't find any information about this so I thought I would ask here. I am wondering if you can use the Pro version with Cameo 4?

Machine arrives tomorrow and as I said if it were not for the videos from PM-Performance I wouldn't have bought it. There just isn't enough videos and information out there about this machine. One thing I was surprised to find out reading this is that the Graphtec doesn't have a ruler either, or as many pinch rollers. As someone mentioned I don't know how many of these have been sold and for how long, so hard to judge if it will be a reliable product and performance. Great price though.

To be honest if it was not for watching PM-Performance and his videos I wouldn't have bought this machine, I would have bought the Titan 3 and I am still up in the air about whether to go with the Titan 3, just don't want to end up with a machine that isn't as good as the Titan 3 from what I have read. Certainly don't have money to burn on a machine that might eat the vinyl up from what I am reading.