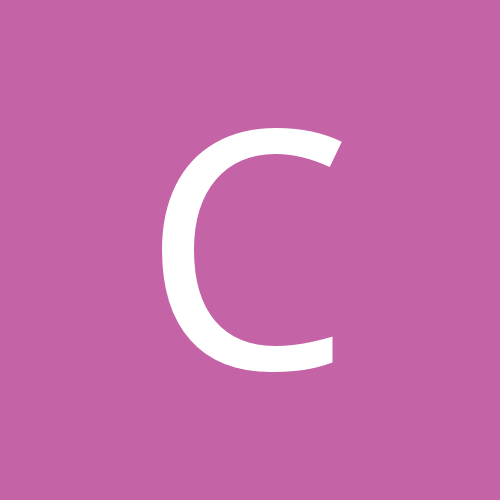 Content Count

3

Joined

Last visited
Community Reputation
1
Neutral
Susy567, Can I ask what model cutter you are using?

Thanks for the replies! Yes, the LP 1 is Mac compatible as it uses the FTDI drivers. http://www.uscuttersupport.com/laserpoint-vinylcutter-setup.html I primarily use SignCut for my Mac computers, the old Mac war running 10.9 but had 2.0 ports to connect the cutter to. (no issues) I just upgraded to a Macbook Pro 10.15 which only has type "C" ports and the cutter is not finishing the cuts, or will cut the diagonal line. The latest version of SignCut Pro 2 also has a new setting to help with these problems "wait until finished cutting" from my understanding, this setting somehow keeps the communication from being interrupted and has worked great with larger files that would normally fail on the old Mac. This setting is not helping on the new Mac though. I'm not sure if it is a driver issue or simply the cutter is not fully compatible with the type C ports. I have installed the driver from the link above, and also the latest driver form FTDI chip. I guess my question is, is anyone else running a "value" cutter successfully connected to a type 'C" port without any issues?

Hello, has anyone had success using their cutter when they are connected to a 3.0 or 3.1 type "C" port on a newer Mac. I have tested with a few models and if the communication does happen to work, it always ends up with the dreaded diagonal lines or stops mid cut. Is anyone successfully running their "value" or any model cutter for that matter connected to a Type "C" port? Currently I am testing a US Cutter Laserpoint 1 which worked great on an older Mac with 2.0 ports. It is connected with the supplied USB cable and a USB-C to USB apple adapter. This model uses FTDI drivers and they state there are known issues when connecting to 3.0 ports. https://www.ftdichip.com/Support/Documents/TechnicalNotes/TN_152_USB_3.0_Compatibility_Issues_Explained.pdf I have also tested with the serial cable and a FTDI USB adapter with the same results using Sure cuts a lot, SignCut pro 1 and pro 2, as well as Easy Cut studio. Any feedback or information is greatly appreciated!