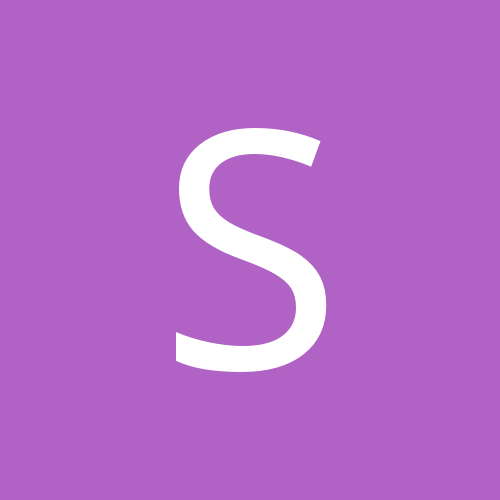 Content Count

11

Joined

Last visited
Community Reputation
1
Neutral
Recent Profile Visitors
The recent visitors block is disabled and is not being shown to other users.
Yes it was to big lol my firat cap i ever did lol gotta learn on something lol

ok well now its works and has no rattles, I did my first cap I need alot of practice.. still missing some screws but I guess thats no extra charge right..( be cool if I got some kinda credit for having to deal with this nonsense a nice coupon code for next purchase,hint hint..)

Update I attached the yellow wire with green strip to the body and used a spare nut on top of the screw and the terminal fell apart.. smh soon new terminal it is.. I'm just thinking now what would happen if I would have not paid attention and plugged it in..

just got my new cap press I wasn't aware it needed to be assembled most if the screws were in the box except a few so I'm attempting to save myself the headaches of shipping.. This is my item anyone know where the yellow wire goes.. i have managed to get the rest pretty much where it needed to be i think..

When trying to export to jpeg in the second section it has an option for background it says transparent or solid color how do I get it to be transparent it's not letting me choose that option. Is there something I should be doing first.

As a regular plotter, well like a mh721 or just what it's meant for like scan an cut,just thinking might be nice to have the best of both worlds or am I expecting to much.

I'm pretty new to this I have a guy that charged me 900 for window decals for my detail shop and never came back after installing them crooked he wanted 700 for some car decals so I purchased a mh721mk2 and in my first 2 weeks I've made over $4k just doing stuff for businesses around mine I have logo I think its summitsoft then I save it and use VM cut 4.0 to vectorize and plot it.. I was just looking for some fonts similar to the other guys site I linked they seemed kinda neat.. I was thinking about upgrading to titan already but this one seems to work perfectly.. I love that the 3m 24inch rolls averages 1.00 a foot..

Yea not sure on that either lol but I like the fonts any idea on what they are using, also to have a nice stick family pack wouldnt be a bad idea..

I see so much out there but not sure where to even start,anyone know what kinda software places like this one use https://fullintensitygrafx.com/ I'm just looking to get started any help is appreciated here. What's the best place to start coral summitsoft etc..