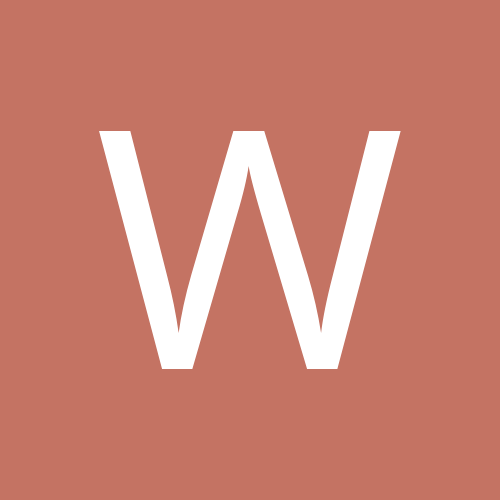 willowrungraphics
Members
Content Count

7

Joined

Last visited

Days Won

1
Community Reputation
2
Neutral
Recent Profile Visitors
The recent visitors block is disabled and is not being shown to other users.
Where do I get the free sign blazer?

I actually just downloaded coreldraw graphic suite. Problem is the plotter is too old to be ran on newer problems. Cutting master which is the Graphtec version of a plugin for programs is too old to be used on the newer programs. I may have to upgrade and get a newer cutter that will work with newer software. I think the plotter is almost 16 years old

Tried the system restore back to 9/9 when I definitely was cutting. Still no difference. The jobs file folder in flexi is not there and reinstalling doesn't add it back in place.

willowrungraphics posted a topic in Flexi

Plotter and flexi has been working great for over 2 weeks now after I got set up in the new shop. Last night I was in the middle of cutting some decals for school student transportation buses and It popped up with a message saying "Can not find job folder C:\Program Files (x86)\FlexiEXPERT8.0v\Jobs\Graphtec\FC7000-75" when I try to send jobs to my plotter. There is no job folder even showing up in my flexi program file folder. I am not sure what got changed around or how exactly to fix it. Working with a graphtec FC7000-75 Legacy plotter. Everything was working great for me and I havent changed anything around minus installing coreldraw about 5 days prior but even after installing corel, it was still working great to cut until all of a sudden it wasn't. I have tried to change the job file paths in the production manager but I get a weird pop up that says enter a number between 1 and 20, but there is no both to even change a number. I have tried uninstalling and reinstalling but it still keeps my plotter saved in production manager even when clearing application files and manually deleting the flexi folder after uninstall. Very strange issue, but I am hoping somewhere here can shed some light on what is going on here. Thanks in advance! Pictures of issues below.

Somehow the knife offset got selected to .1 in the product manager settings. Got that taken off and it's all good now! Working great

The bottom picture is a test cut from the plotter itself. No strange edges. When i cut from flexi I get the weird edges. The first 2 prints I did were great and then it started freaking out the following cuts

Long story short adobe pulled my license to cs6 after stating I owned a pirated serial number. I subscribed to the newest version of AI but my FC7000-75 plotter is too old to be compatible with cutting master plugin for illustrator. So i pulled out my old version of flexi 8 and figured i could use the product manager to cut jobs to my ancient plotter. The first test print went good, adjusted some speed settings, and when I went to cut again it started putting weird hooks on the sharp corners of all right angle edges. I reset the cutter back to factory settings and its still doing it. Any help would be appreciated. Trying to get the shop back up and running after moving to a new location. Everything was working perfect at my old location with cs6 and cutting master 2. I know the plotter is like 13-14 years old but it still runs like a dream. If i could just get this kink ironed out.... If i test from the plotter is cuts smooth, just printed the weird hooks on the edges when sending from flexi 8 with the product manager. Any help would be GREATLY appreciated!