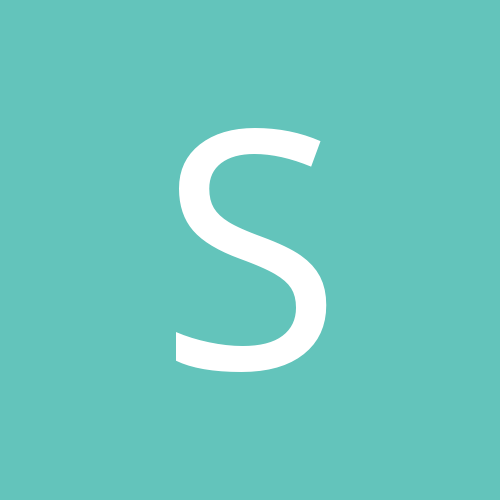 Content Count

8

Joined

Last visited

Days Won

1
Community Reputation
3
Neutral
I did the front glass wet. I actually did the rear glass dry and hinged it down the center of the truck from front to back, which went surprisingly well and cleanly. I used rapid tac to clean/prep/wet the glass, stuff worked great!

Yeah, Newbie work for me! It was a 30" roll and the front glass (where the left side of the flag is) was 26" wide. I'll have to do some more trial/error with the xfer tapes!

Im pretty new to all this, but this was a pretty cool project I got to try out for someone. I made a flag on AI (New to that as well), distressed it and divided it into two sections, one for each pane of glass. It was cut out of 751 Matte Black. Vinyl was super easy to weed, but my real problem was with my medium tack xfer tape. It took 3 prints and a lot of swearing to get it right and there are a couple spots im a little unhappy about, but no one knows but me! For the one I'm going to put on for my client, I think im going to try a high tack tape, then wet apply it and wet down the tape before removal to hopefully loosen the adhesive a little. I have a few other people interested in having these mailed out, so I'm trying to come up with the best way to ship them out. Im thinking in a rolled/triangle mailer with instructions, a small bottle of rapid tac and a squeegee. Perhaps I'll sell the install equipment as an orginal upgrade? Any ideas would be appreciated!

Since we're on the topic, for a coroplast substrate, I was planning on going with calendared/651 vinyl. Should that be sufficient or will the corrugation make it more worthwhile to go with cast?

Yes, he's just looking for signs to put up on job sites - Roofing Contractor. I'll look into the metallic silver, I think that's going to be more up his alley!

Hello all. I've recently started doing some small side work with my 34" cutter I bought for personal use. I have a client that wants 10 coroplast signs made up. The problem is he is pretty set on one of 2 things: Black coroplast signs with metallic silver vinyl, or Hi-Vis Yellow/Green corplast signs with black vinyl I've never had any luck with the metallic/chrome vinyls indoors, I can't imagine them being any better outdoors. So far, I've had no luck finding a supplier that makes a hi-vis substrate to go with option 2. I'm trying to figure out what way to go here! First thought was I could layer fluorescent vinyl over a black/white sign, but none of the fluorescents last very long as far as I can see. My next thought was to try one of the Krylon Fusion paints to paint the board and vinyl it, but I'm curious if anyone has tried this and how well it held up? Any ideas are greatly appreciated!