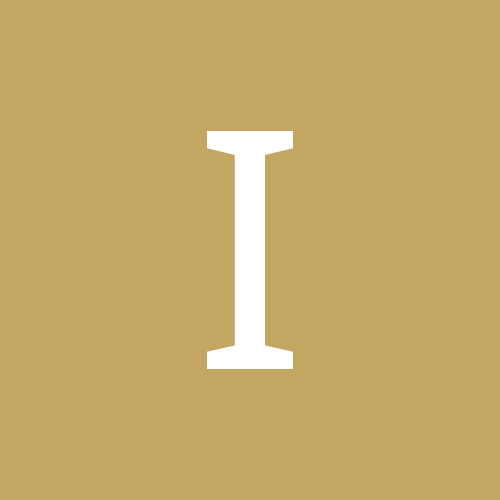 Content Count

33

Joined

Last visited
Community Reputation
20
Excellent
Recent Profile Visitors
The recent visitors block is disabled and is not being shown to other users.
I do a little bit of work with pallets and usually just rip down the edges to get ride of that seam. What I do is paint the base coat again over the stencil very lightly and then 3 very light top costs. But I think the point of the pallet boards is to get something more rustic and not perfect.

I ended up spraying a water based spar urethane over the decal as it will be outside. I'll have to wait and see how well it lasts.

Intheshaw replied to haumana's topic in Vinyl

Can you find one of those side window shades that stick on to the windows for babies and make that fit?

Intheshaw replied to tooler82's topic in Fonts

Which version are you using? I need to cut a company logo that's just text but the eps file they gave me still is poor. Figured I'll try the free version but curious to see if the pro version is worth it

Does anyone have any experience on putting wood finish over vinyl, specifically a water based poly? I've got a customer who wants a wood sign with the company name on it for outside. Looking to stick vinyl on the wood and coat the entire thing with an outdoor rated polyurethane but I'm not sure if it will stick well. My other option would be to use paint mask and paint the sign and then coat the whole thing. I'm leaning towards the poly 'should' work but I don't know for sure. Painting isn't the end of the world but will just take a bit longer. Thanks!

Staying in Kaanapali for a few days, spending most of our trip in Oahu. Haven't been outer island in a few years and probably like Maui the best.

Dakota, you ever figure out about the passes? I'll be in Maui in a couple of days, figured it was just the $25 fee like always. Only restrictions I'm seeing in the 1.50 reservation fee for a sunrise.

Hi Everyone, as an FYI the training DVD is on sale for the month of April for $99. Now my question is, I don't have Flexi but have the software included with the CE6000 plus I bought and want to know if there is enough overlap between Pro Studio and Flexi to justify the DVD. From what I keep seeing, Mark is the go-to Flexi trainer and was hoping the rebranded software is close enough. Thanks!

Finally got around to getting this thing cutting last week, been having to fight the wife over the laptop usage so I just went out and bought a used old tower for cheap and it seems to be working well. I can say I'm truly amazed by the graphtec and was cutting within about 30 minutes of messing with the setting. Still learning but I've cut out a few plain text decals and they turned out great.

Go directly to graphtec, I'm just starting out and went right to it and don't regret it. Bought it because I already had people committed for $300 in sales so it was an easy choice. Had it set up and cutting within an hour. I do this as my side business and would rather spend my time making money than fighting the machine. Since I've gotten it, I've gotten all kinds of requests from friends for stickers and shirts (got it with the heat press).

Playing around with screen printing is what bought me here. Shelled out about $100 on materials and built a couple wood screens. They work really well and I have 2 screens currently set up to be used on a press I built but it's only for bulk runs of stuff and of course everyone that wants to buy some of my stuff wants it customized, which is what lead me to buy a vinyl cutter. I'll probably keep up screen printing a little but I'm guessing my focus is going to go more towards cutting if/when I finally have some time to get my cutter running. The trends I see with people right now is customized everything and anything.

I jumped in with both feet and bought the graphtec, just finished putting the stand together as it's been in boxes in my basement for the last 2 weeks because my day job takes over my life this time of year. Hopefully I'll be cutting some trial runs this weekend.

Intheshaw replied to livinloudgraphics's topic in Vectorizing

Skeeter, does his discs work with the graphtec branded software too? Just got my cutter last night and if it's worth buying the CDs I'll grab them

Yeah, then my compressor definitely won't work as it's just 2.6 cfm at 90 psi. It's great for nail guns but not automotive. I'll have to keep an eye out for a larger compressor.

Thanks guys. I'll take a look. Do you need a large compressor? I've got a 175 psi 6 gal pancake that's perfect for woodworking but probably too small for anything like sandblasting. I may be able to steal my brothers 40 gal since he's in the middle of building a house and I think it's just in storage.