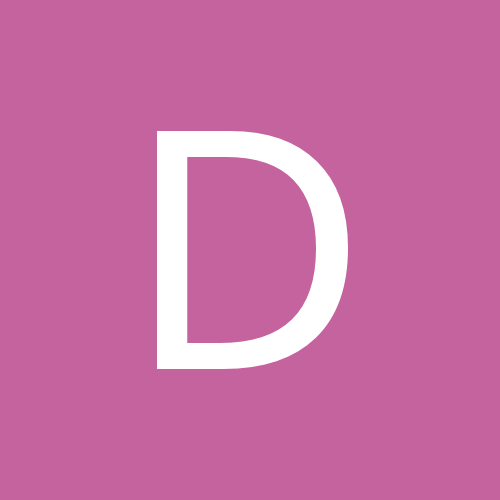 Content Count

2

Joined

Last visited
Community Reputation
0
Neutral
Recent Profile Visitors
The recent visitors block is disabled and is not being shown to other users.
Hey, I just called to ask if I could show up there and buy transfer paper or if they only did will call. It seemed like from there web site that they had a show room of some sort and the site says to call a head if you want to see a demo of a certain product. So it sounded like I could walk in a ask for what i wanted and check out somethings i'm interested in like I do at Mid West Sign where I currently get most of my supplies. On the phone I chose the option to speak with a sales person that can answer questions and give information. The guy I got was really rude and condescending like I was crazy for thinking I could just show up there and buy something and there would definitely be no way to look at any products, so I asked if he was the guy to answer product questions over the phone and he said yes but clearly didn't want to hear anything from me even though he verbally gave me the go a head to ask anything. I asked about ink jet transfer paper and he got super rude like i was some kind of idiot hack for any having anything to do with ink jet printers...anyway that's the jist of it...really bothered me and i'm a professional printer 41 yrs old, own my own business, do a lot of business and i'm into this kind of stuff you know? I like what I do, I want to learn more and expand my capabilities...so for someone to treat me like a bad father trying to break down his delinquent teenage son is unacceptable. I may have over reacted when i wrote the post after getting off the phone, it's really not a huge deal, more just a disappointment cuz I was so stoked to find this place...

I mainly do screen printing on T-shirts but also do a lot of trucker hats with my hat heat press and heat transfer paper as well as some heat transfer shirts, have a clam shell heat press to. I was excited to find a local supplier for heat transfer products and a site filled with the things i'm interested in and want to expand my business with. I intended to place my first order and pick it up today because I need a product for a job today but the customer service rep was so rude, condescending and unhelpful that I will probably never end up shopping here even though i'm in the market for a number of there products. I would have loved a place i could pick up at but I guess I'll just pay for shipping and continue searching the web for good heat transfer products.