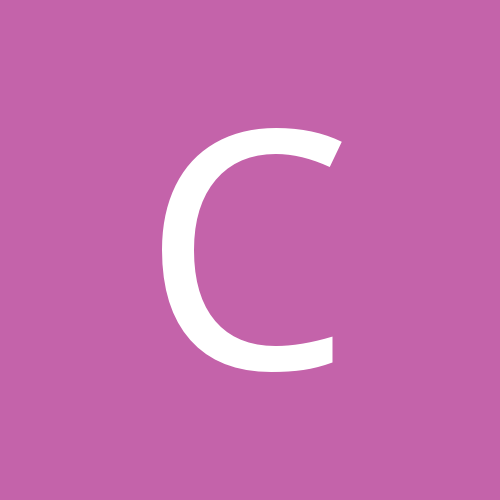 Content Count

3

Joined

Last visited
Everything posted by Cwnosky
Hello Everyone, I purchased my SC2 back in September knowing full well from these forums that it was in fact a value cutter. My needs aren't that of a sign shop or even a decal shop so I thought maybe given the relative low use I planned to use this for wouldn't be a problem and the issues I've encountered to date haven't specifically been with the machine itself with the exception of setting the blade, which I have since found the instructions posted countless times here. What I'm having issues with now is the width of my stencils are ~30" and as it gets to the 26" > 30" mark(right to left) the cut begins to get less and less eventually not happening at all. Now with the help of reading through all these posts I've seen similar issues listed here Carrier off track from shipping or incorrect blade setting etc. As stated above I did initially set blade incorrectly and have since changed, set, reset multiple times following the directions of Mz Skeeter(I hope I spelled that correctly from memory) also I've checked to see if the carrier was on track and w/out completely disassembling the unit near as I can tell both wheels/rollers are in the correct channel. I'm really just looking for any assistance you guys can provide. I haven't contacted support as of yet, as I was hoping to draw on the vast knowledge of this group before going that far. Details: Windows 10 machine SC2 34" Cutting 5mil Duralar VinylMaster Cut 4.0 - I've also had it making 2 passes/cuts Individual sheets being fed Hopefully I have provided enough information Chris Also in the Setting up cutter guide it provided this link to a video on checking that carrier was on track which is unavailable. https://youtu.be/4EHPvnLYoI4

Thanks for the help. Just to give an update, sadly raising the force doesn't help. What I've done which doesn't fix my issue but gets me cutting is simply rotate my designs and keep everything on the right half of the cutter. I was looking at it more and even manually pressing the blade down on the left side it doesn't go all the way down unless I adjust the blade out(a lot) and from reading here I know how you all feel about that so this seems like a decent compromise.

Good to know, nylon strip not nearly as bad as I thought it was. Sadly however, this didn't actually fix my issue. Thanks though!