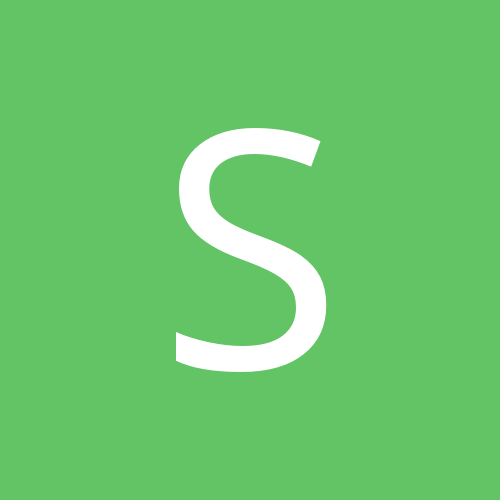 Content Count

2

Joined

Last visited
Community Reputation
0
Neutral
Stitchpress replied to Stitchpress's topic in Printers

I just discovered the HP Latex 115 today. I am not seeing the downside to this printer over something like the BN-20. I can also do the tshirt work I want to eventually more into and so much more. My biggest concern with the BN-30 is clogging. That seems to be the biggest issue from what I have been reading. What is the downside of a Latex printer like the 115 for what I am looking at to do?

I have been running a second job outside of my 9-5. I bought an embroidery machine a few years ago and it has been doing really well considering I do it at hight and on the weekends. I am a one man show for the most part with my wife helping with shipping. 80% of my embroidery business is patches. The rest are one-off jobs which I try to avoid most of the time. I like to make patches that resell over and over versus embroidery work that is one-off. Now, I am ready to expand into decals, sticker, and eventually t-shirt transfers. I started doing stickers this year. I have been printing them on my Epson Artisan 1403 on special inkjet vinyl and then laminating them. They are starting to sell and it is pretty easy money but it is a bit time consuming. I need to get more efficient if I am to keep up with sales much longer. My process right now is to cut the vinyl down to size, print the stickers in small batches, laminate them, and finally run them through my Graphtec CE-6000 40 to die cut them. I am really happy with the quality and durability. I have some on my vehicle that are going on 2 years now without any fading or peeling. If I want to expand I just need to get faster at them from the printing standpoint. My goal is to be able to print vinyl stickers without laminating them. Laminating takes too much time and I don't think it isn't necessary if I can print directly on vinyl. At least from what I have been reading anyway. So, just like most people the Roland BN-20 comes up as a decent option. I have read lot of post here that the printer is slow so I am aware of that. I have another cutter so I can print and cut on another devices if needed. The price on the BN-20 is under 9k now. What I am not sure about is what other printers are in this price range. I am finding it hard to locate anything that is a good or better alternative for similar money. Just to be clear I am not planning to get into the sign business or printer 500 stickers at a time. if I could get an offering of about 100 different stickers in the first year and print small batches of 5-20 at a time so I am ready to ship them as orders come in that is ideal for me and the time I have available. t-shirt transfers would come after the sticker production is nailed down. So what do you think a good alternative is for the Roland BN-20 or perhaps this is my best option for my small shop.