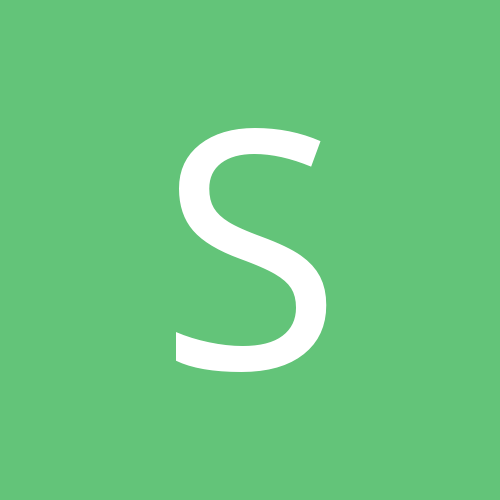 Content Count

8

Joined

Last visited

Days Won

1
Community Reputation
8
Neutral
Recent Profile Visitors
The recent visitors block is disabled and is not being shown to other users.
Update: Graphtec cutter is running great! Coral x8 I have a little learning curve with but able to navigate okay through it. Goes knight press I have but still boxed up, other projects have been priority but I will get to the point on making shirts and hoodies. Been doing some glass carving with the help of the graphtec. I want to thank you all so much for helping me get going with this!

Small world, I'm a helicopter mechanic and inspector, getting ready to retire

I'm over budget but I'm going with, you get what you pay for, so who ever buys my stuff I only want quality for them just as I do when I buy something

After tons of research and all your extremely helpful advice from all of you, I have it narrowed down to a titan 3 cutter and a geo knight press 16x20 DK20. What are your thoughts with starting out with these?

I have a few months left here with a lot of down time so I will take that advice and download inkscape, that is exactly what I need is to familiarize myself with these programs. Thanks!

Wildgoose, That does make sense being a better cutter from fighting and learning from a cheap budget cutter, not something I personally want to do lol, I do have a decent grasp on technical programs, with time and messing around with it I'll eventually figure it out ( I hope ) I will be doing my own stuff first for trial and error. I think I will go for titan 2 cutter, the more I read about it the more I think it will work for what my needs are.

I figured you get what you pay for, still learning the lingo. Thank you for your advice.

Hi everyone, I'm currently deployed and looking to start something on the side when I get home. I have so many questions lol. I was thinking about doing vinyl graphics to start just my own stuff (enclosed trailer, boat, motorcycle, stencils for sandblasting mugs) I will be going to bike nights once a week as a vender for t-shirts, so I could test the waters on stuff I make there. I am brand new at this with absolutely no experience with vinyl. Question is, to start I know the Titan 2 printer is the better printer but looking at cost and over head would the MH 721 kit in your opinion be the smarter option to begin and learn with? I don't think I will be using the printer for making shirts, again something I have to test out first. Of course I would upgrade printers if it takes off.