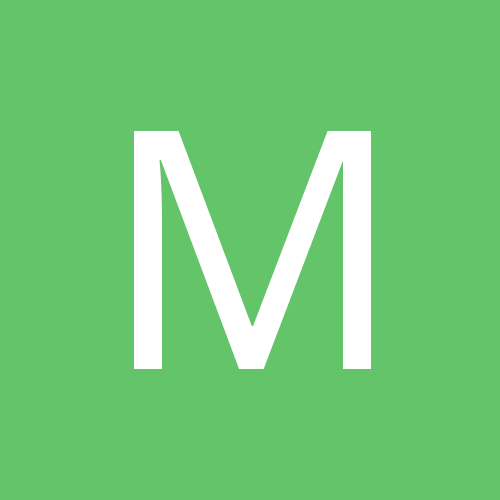 Content Count

10

Joined

Last visited
Community Reputation
0
Neutral
Recent Profile Visitors
The recent visitors block is disabled and is not being shown to other users.
I will be returning to Mansfield Tx. from my visit to family in Lakeland FL on the 26th. I had my niece happy I shipped the plotter to her and would be here to set it up. Do you have any suggestions on how to know which board/chip controls the solenoid chip and if it is practical to replace it?

Please, anyone who may have an even remote mechanical remedy to this respond.

Is there anything mechanical you can think of which may have come loose doing shipping and thus would not allow the z axis to engage to assuming the solenoid etc. are in working order? I had seen a post relating to such an issue but it was very brief and was regarding a different plotter. What do you think about this being a possibility? From a layman's point of view jostling etc. in shipping could cause mechanical issues but electrical issues when unit is not powered up I do not have the expertise to comprehend. I am very limited in that regard. Please tell me your educated view upon this. Perhaps the lack of my expertise on this matter combined with my desperation to not let my niece down has me grasping at straws as the time continues to wind down before I must depart thus leaving failure behind. I wish I could afford to buy her another plotter. I would do so. Thus I am in an all or nothing circumstance. Failure to be able to repair means my niece will get nothing. It would have been better had I not told her I was sending a working plotter and lap top to her for she was fired up to receive them and now nothing. Bad uncle, bad uncle. It is very sad.

Plotter carriage will not go up and down (will go left to right) when test cut is launched directly from from plotter menu

Using Windows XP. It is a Vinyl Express Ultra Pro Twenty Four. Using Vinyl Express (aka Flexi) software with a GRC 50 driver. Have not had software issues in the past on laptop I am giving to niece which has successfully driven in the past. No software settings have been changed on that laptop.Plotter was working fine a week ago b4 shipping it. Help please.

It is a GRC 50. Plotter was working fine a week ago b4 shipping it with no driver issues on Flexi

It moves freely left to right when plotting but not up and down. when pushed downward manualy it freely goes down and then freely pops back up. It stays in the up position with power on or off. thank you for responding to my post. m running out of time to get this ghost out of machine. The only sound made when plotting is the sound of the plotter head moving left to right.

Please notify me at themorrowfamily@yahoo.com

After shipping my working plotter to niece plotter blade and or empty carriage not moving up and down. I flew to her location and am with her for a short time. Carriage freely moves down and up after depressing by hand. am at my witts end. I don't want to let her down. Will be leaving soon. Please help.