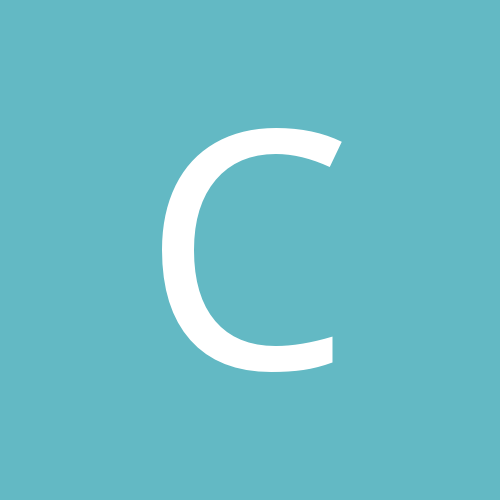 Content Count

20

Joined

Last visited
Community Reputation
0
Neutral
Recent Profile Visitors
The recent visitors block is disabled and is not being shown to other users.
Yes, these things are just for one time use for a birthday party. Where do you normally but coroplast for the best price? Can you paint it or do you just buy it in colors?

I wouldn't be doing anything in bulk so hand cutting is fine for me.

I've been getting a lot of requests for items like attached. I haven't done signs yet so I'm new to this part. I assume some sort of plastic with vinyl over. I can't seem to find many options, information, etc. What material would I use for items like these? Can I paint a white plastic and then vinyl over our would I need to find colored plastics? Thanks!

I've been using the Greenstar outdoor vinyl that came with my machine for stencils because I don't really like the vinyl, it weeds really bad. Question, I need more stencil now, the actual Oramask Stencil is more expensive than the Greenstar outdoor vinyl. Is there a good advantage to this?

Are there any blades (e.g. Roland) that are compatible with MH cutters other than the specific MH blades?

Thanks! We actually did look into screen printing and it was cheaper and no work! When you said a local shop printed the front 3 logo color for 80 shirts for $79, I'm assuming you provided the shirts right? Did that include the setup fee? I'll have to check out this Transfer Express!

Another question, do you know how long your siser shirts last? I thought they would hold up great but I read on the siser website 30 washes, that doesn't seem that long to me....

That's great! Can't wait to try it. Wish I would have got a press where the top swings out of the way. Would have been much easier to place tshirts on and avoid burns!

Thanks for the tips! I'll have to look into the weed lines, I'm sure my software has it, just didn't know about it!

I need to do 70 shirts, two color vinyl, front and back. The most time consuming part of the process is the weeding. Can anyone offer tips? So far, I've learned a couple things.... 1. Use a piece of tape to start the corner 2. Wrap scotch tape (sticky side out) around a finger on non-dominant hand to stick all the little vinyl inserts to when pulling out with the tool. 3. Question/Thought - if I added a couple lines in my design, touching my design but not overlapping of course, would that work (so I don't have to pull such large sections off at once and get things tangled)?

Chudimac posted a topic in Vinyl

Just came across the Stahls website with the Cad-Cut vinyl. Really well setup site, easy to order, $5 flat rate shipping, TONS of vinyl types to choose from and has a materials calculator that is useful for pricing my shirts. Anyone use this vinyl and can share your experience?

I have the three pinch rollers spaced. I've cut some scraps before but they normally need three pinch rollers and if they are uneven scraps, they will slip if one section is too short for a pinch roller. I want to take advantage of every little piece of vinyl for cost effectiveness for the business. Thanks for the tips on the blade depth. When I attempted to cut vinyl and read this on the forums it wasn't too bad to set the depth correctly. I think my initial problem was that I was trying to cut cardstock (not heavy). This machine is obviously designed for vinyl only. I never was able to find a blade depth or setting that was good for cardstock. FYI, if you call help, they still tell you the credit card line. I've actually held a credit card up as I'm doing it and it is way off.

Thanks! We have printers through work (work remotely) so the printer purchase would be strictly for the shirts. Something to contemplate, thanks for providing your experience.