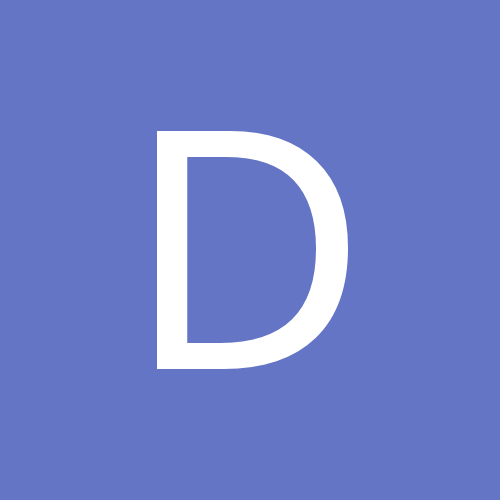 Content Count

27

Joined

Last visited
Community Reputation
2
Neutral
Recent Profile Visitors
The recent visitors block is disabled and is not being shown to other users.
Dakes2 replied to Dakes2's topic in Flexi

OK JUST FORGET IT, WHO THE HELL DO YOU THINK YOU ARE, STUFF THIS FORUM AND STUFF YOU, YOU NEED TO MIND YOUR OWN BUSINESS, AND JUST FOR THE RECORD THE FLEXI SOFTWARE WAS SUPPLIED BY A WELL KNOWN MEMBER ON THIS FORUM

Dakes2 posted a topic in Flexi

Hi, I just recently bought an old refurbished Roland PC60 using flexi v8, the cut print function is all new to me as ive only been using cutting on another machine, I have noticed that the cut contour is not exactly fitting around the border of an image, could someone advise on how to correct this please, the other problem I have is that the spacing's of the print jobs are to far apart and wasting vinyl, I need to get them closer together somehow.

Dakes2 replied to Dakes2's topic in Flexi

No it doesn't have a single with it, the guy I bought it from told me that the Roland engineer installed it, looks like I will have to find another program to use then

Dakes2 posted a topic in Flexi

I just bought a Roland Color Camm Pro which came with a computer and Flexi 8.1 v1 preinstalled, it is cutting oval and rectangular contours ok, but if I want to contour cut of lets say a letter J then it will not show or cut the contour, I can get it to print and cut but not at the same time, I have to do the print and then the cut after printing, any suggestions please.

Well that's interesting, most young people are brought up and taught I.T. these days as a first subject so its natural to them, me, I'm 65 years old, but have still managed to learn so much in a very short space of time.

Yes that's true my friend, I'm not complaining am I , I'm just making comments my friend, am I doing something wrong here, it seems like your upset with me, but its true, signblazer is NOT an easy software to import files, just take a look on google and see how many hundreds of people are having the same problem with this

Seems you didn't like my post, yes I do have all the best design software available and I did buy it, I was just commenting on my evaluation of signblazer my dear

I never known such a crap program as signblazer, its like out of date software with lots of bugs and no help files, you cant even import an image with this, even if you use a converter to convert to eps, I wasted so much time on this trying to get it to work and time is money

Ok, I have attached the sign that I'm making, the NO PARKING part will be cut out and applied to a white a4 sign board, the driveway in constant use part I will weed out and will show the white back ground colour of the board, this works in signcut perfectly, but I need to learn how to do it in sign blazer.

I have had a go with sign blazer and all seems well so far, but the next problem is, I don't know how to cut the sign all in one go, it seems to want to cut each part separately, there are two colours red and white, I want the red lettering cut out and fixed to the sign and the white lettering I will weed out to show background colour of sign board and I need it cut out as one piece, its as if it trying to make two separate parts like you would do it you are making a two colour sign, hope this is understandable I cant see any options to do this and the help files are not there

Thanks for the advice guys I will give it a go

So can anyone suggest a vector design program, I have illustrator, artcut, corel draw, and sign blazer elements, what would you suggest to be the best to use.

Not sure if it was traced, I just copied and pasted it into vector magic then just hit the fully automatic button, I always seems to have problems with letter being out of shape, everything else I do is ok

Yes, they are in the track and working ok

Hi, I am having some issues with letting not cutting out clean and sharp, I have a liyu SC631E machine that cuts pretty good, its just lettering where I have problems, as you can see in the attached pictures, the Q, S R, AND E are out of shape and not good, any help or advice please.