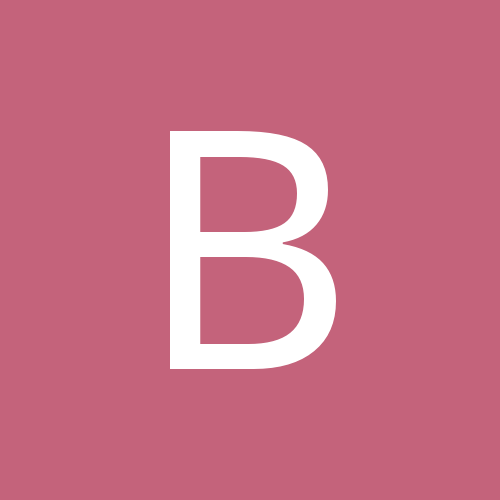 Content Count

9

Joined

Last visited

Days Won

1
Community Reputation
1
Neutral
Recent Profile Visitors
The recent visitors block is disabled and is not being shown to other users.
How do you re-run the installation? That kind of freaks me out. I'd hate to screw things up.

Like I said this PC is strictly for cutting vinyl since the VMC software was not compatible or is it the machine with Mac. I only go to FB on it for the most part or gmail. So I couldn't have picked up a bug. But still knock on wood I'm still cutting.

I swear this program is temperamental. I turn it on this morning and it is working. The one file I was working on last night is a loss. Nothing but a black area when you open it and it was only text. Had a hiccup earlier this afternoon. Shut it down. MORE Windows updates. Just plain silly. Knock on wood seems to be going ok now. Currently cutting. Windows 10 I do believe. I'm so not hip to PC anymore I've become a Mac snob. Can't handle the PC and all it's goofy updates.

1

No I haven't. I will see if I can.

Up until last night my VinylMaster Cut was operating properly. But you would have thought I was working it hard and asking for the moon. It kept freezing and not responding. My PC required some updates a couple days ago and I was still operating fine. Hadn't turned it off since the updates. But now I can't do anything. I've shut it completely down and still freezing and hanging up and not responding. This PC was purchased specifically for my US Cutter machine. I don't use it for anything else. Any thoughts or ideas on what I can do to fix? Also, are there software updates for VinylMaster Cut? I Googled about it but wasn't finding much. TIA

Hi all. I imported an EPS file. However, the software is not recognizing it and the vecortize option comes up. However, when you click on the vectorize button nothing happens. When you go to cut the image it is not recognized at all. All my other EPS files are good so far (knock on wood). But this one particularly is just not cooperating. Any ideas on what I might need to change. I've even renamed the file and made a new file and still this image just is not working in MVC 4.0. I create my own images with Affinity Designer. TIA!

Hello all. I'm trying to figure out how you turn text wrapping on within the text box. I found the information on how to wrap text around an object but that is not what I want. I want to wrap the text within the text box itself instead of pressing enter to get the text on the next line. I'm finding that the lingo doesn't seem to match up well with graphic designer lingo at the moment. Any helpful video links on this matter would be appreciated if available. TIA

Ok. I just received the MH 871 cutter yesterday and have been testing and was using a very cursive font to try to get the settings appropriate for cutting. It's just those little specs in like an e or a loopy letter that tend to get drug up and don't stay put. So I'm still in the testing phase. Seems like the type of blade you use could make a difference. Thank you for the link.

Hi Dakotagrafx. I know this post is old but could you please share a link to the blade you are recommending? I see there are numerous 60 degree blades available on the CleanCut website. Thank you.