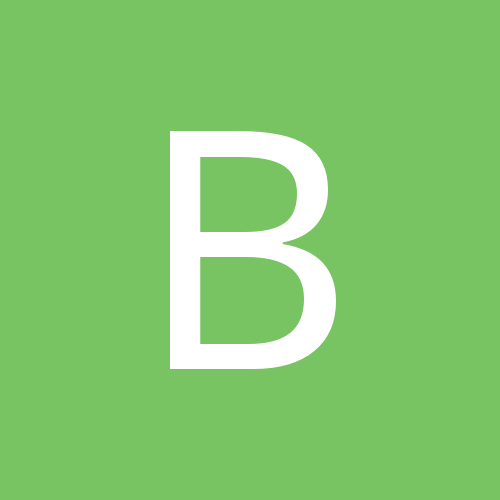 Content Count

44

Joined

Last visited
Community Reputation
7
Neutral
Recent Profile Visitors
The recent visitors block is disabled and is not being shown to other users.
Sorry yes this is for print. Tooler you understand my pain!!!! That's the problem I'm losing minutes by the hours because of this.

Fairly new at the illustrator world, please excuse my lack of knowledge. I have 30 piece or so templates I that have one main image they are all cut out of. Due to the fact I need them individual pieces I cannot make a compound then make one big clipping mask. So I have been saving the background as a PDF and then copying/pasting it behind the template and masking it. Well when I have to move pieces the template has to "redraw" the background with all the effects and it takes forever and renders illustrator useless for a minute, 2 or so. Should I be saving/exporting other than a PDF? Getting frustrated! Thanks for the help! Happy New Year all

Flexi 12. I know it has nest, but no matter what file I seem to bring over from Illustrator it wont nest it. Looking for some help on that. I have roughly 60-70 pieces in a template but it wont do anything with my illustrator files. If I make a bunch of letters or import a small picture in there I can get it to next no problem, so I understand the process of how it works just can't seem to get it to work with my files which help doesn't do for me

With help of graphtec email support we reset cutter, updated firmware and maraculously it revived. Chalk it up to martians

it's never not worked properly until just recently, always been spot on

Sorry yes all jobs had the proper registrations marks for the graphtec and were all read by the cutter.

Bigk_54 posted a topic in Flexi

Hello all, im stumped and don't know where to begin. This problem just randomly started occurring it seems like. I created both items in illustrator, converted to a PSD and imported into flexi v.12. Add contour cut in flexi and print, then I put into graphtec 8600 and right from the first cut it's off as you can see. I've tried to contour 4 different files, all with same outcome In flexi I typed 2 characters, added contour and cut them on 8600 and ts perfectly fine. Thanks in advance

Can someone help me out with the difference between the CB09 and CB15 blade holders? I see both are for sale for this cutter but don't see anything that differentiates the two

Sounds like a winner there, I'll look into that! THANK YOU, YOUR ALWAYS SO HELPFUL!!!!!

Kind of the answers I expected to get but just thought I would get the advice of some other fellow vinyl workers! I really appreciate everyone's thoughts and input! I've looked at a 8600 for a hot minute at a shop and looked very well built. Is it a user friendly cutter? I picked up the SC in about thirty minutes and had a good idea what had to be done, I was a rookie then. Also software…. I believe I can use my vinyl master software, I didn't know any better when I bought my current cutter and I cant say I do now, I know how to use VM pretty good, is there a need to switch? Thanks!

Good day everyone! So looking for some help/advice on which was I should head these days. I use Vinyl Master Pro 4.0 with a US Cutter SC for about 2 years and its time to upgrade to something else. When I bought this it was originally to do 2 projects and has since blossomed from there. I don't do this as a profession more of a side gig and keeping myself busy but I keep doing more and more every summer with race cars, company vehicles, window stickers, etc. It started out as I was looking at the Titan 2 then it went to the Titan 3 ARMS unit and has now went to Graphtec 6000. Originally I said I only wanted to spend roughly a 1000$ but I don't really want to buy another cutter in a couple of years either again. I mainly cut Scotchcal 50, Oracal 651-951, occasionally some Avery 900. Car numbers up to 24" tall, words up to 24-30" long and one customer I cut some small letters (>.5") and occasionally some low grade reflective stuff. Also I started with the base Vinyl Master and believe I upgraded 2 times to the Pro version. I guess I would prefer to stay in that direction but I'm open to a different software package as well, just know I have a few bucks into the Pro version of VM. I anticipate everyone great replies and advice, thank you!

y'all are awesome, just needed a bit of reassurance I guess lol. I'm balder after this project. Thanks Dakota I had read that sometime ago and that's how I originally started, I'm gonna go back to square one!

Thanks guys. appreciate the help, frustrated with this vinyl at this point lol any tips on cutting this Avery 900 question, will do mug blade pressure do this?