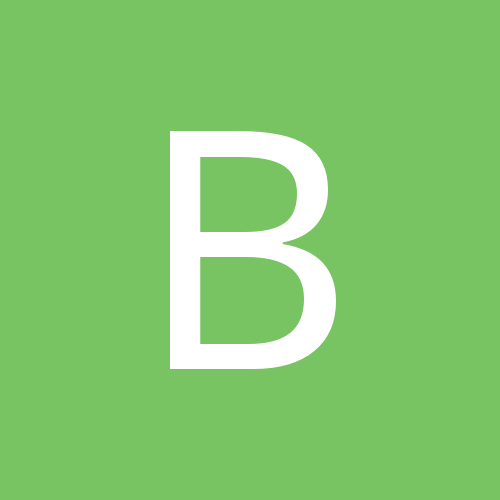 Content Count

35

Joined

Last visited
Community Reputation
5
Neutral
Recent Profile Visitors
The recent visitors block is disabled and is not being shown to other users.
Can someone help me out with the difference between the CB09 and CB15 blade holders? I see both are for sale for this cutter but don't see anything that differentiates the two

Sounds like a winner there, I'll look into that! THANK YOU, YOUR ALWAYS SO HELPFUL!!!!!

Kind of the answers I expected to get but just thought I would get the advice of some other fellow vinyl workers! I really appreciate everyone's thoughts and input! I've looked at a 8600 for a hot minute at a shop and looked very well built. Is it a user friendly cutter? I picked up the SC in about thirty minutes and had a good idea what had to be done, I was a rookie then. Also software…. I believe I can use my vinyl master software, I didn't know any better when I bought my current cutter and I cant say I do now, I know how to use VM pretty good, is there a need to switch? Thanks!

Good day everyone! So looking for some help/advice on which was I should head these days. I use Vinyl Master Pro 4.0 with a US Cutter SC for about 2 years and its time to upgrade to something else. When I bought this it was originally to do 2 projects and has since blossomed from there. I don't do this as a profession more of a side gig and keeping myself busy but I keep doing more and more every summer with race cars, company vehicles, window stickers, etc. It started out as I was looking at the Titan 2 then it went to the Titan 3 ARMS unit and has now went to Graphtec 6000. Originally I said I only wanted to spend roughly a 1000$ but I don't really want to buy another cutter in a couple of years either again. I mainly cut Scotchcal 50, Oracal 651-951, occasionally some Avery 900. Car numbers up to 24" tall, words up to 24-30" long and one customer I cut some small letters (>.5") and occasionally some low grade reflective stuff. Also I started with the base Vinyl Master and believe I upgraded 2 times to the Pro version. I guess I would prefer to stay in that direction but I'm open to a different software package as well, just know I have a few bucks into the Pro version of VM. I anticipate everyone great replies and advice, thank you!

y'all are awesome, just needed a bit of reassurance I guess lol. I'm balder after this project. Thanks Dakota I had read that sometime ago and that's how I originally started, I'm gonna go back to square one!

Thanks guys. appreciate the help, frustrated with this vinyl at this point lol any tips on cutting this Avery 900 question, will do mug blade pressure do this?

I was guessing maybe blade issue but before I went crazy thought I'd come to the experts. Thank you, I'll check blade! Here is page I cut after one prior. 2 totally different outcomes but was Avery 900 (green) vs 3m 50 (white) as well too baffling!!!!!!

I'm sure it's still a learning experience but can someone help me out why this looks this way. I cut this same vinyl before, same settings and product came out great, not so much today. Thank you for advice!

googled checkered patterns until my eyes have gone cross eyed lol. Just deleted 42 images this morning I tried manipulating to make it work This place is my last resorr

Re-doing a friend of mines sticker for the race sleds, I've been searching and playing with multiple checkered flag pattern but cant find one to match this, anyone have anything they can share with me that's close? Thank you!

Of course I googled before I wasted anyone's time here. I searched and search there isn't any clipart of a good snowmobile track alone or a track and skis, downloaded and attempted tracing a ton of them, none of them came out very well, maybe being from snow country I was looking for a little more quality of a track than you found lol It was a shot in the dark to contact latitude and come to find out he got back with me! Thank you!

Bigk_54 posted a topic in Fonts

Figured being a script font it would be easy to match, I'm pulling my hair out Thank you!

Did you ever find an imprint? I'm here searching for one myself, there is an imprint of every vehicle in the world on the www but no snowmobile track

Bigk_54 posted a topic in Vinyl

So I'm normally an Oracal guy, using 651 and 751 for almost all projects. I recently used some 3M 180mC on a project which I found to be a great vinyl. So my question is to you with diverse knowledge, can you help me with some thoughts and ideas of different kinds of vinyl and some drawbacks/advantages. Thank you in advance for all the help and I'm anxious to see the reply's I get from everyone (FYI I use an SC cutter and most of the stuff I do is truck lettering, window stickers and race car graphics) Oracal 751 Avery 900 Supercast 3M 180mC 3M 7125 ================= Oracal 651 Avery 700 3M 50

Bigk_54 replied to Bigk_54's topic in Vinyl

Boy that was hell! I normally cut on 70-75 pressure was up to 180 and my blade depth increased drastically! Thanks everyone for the advice, its great having all this knowledge and get quick responses!