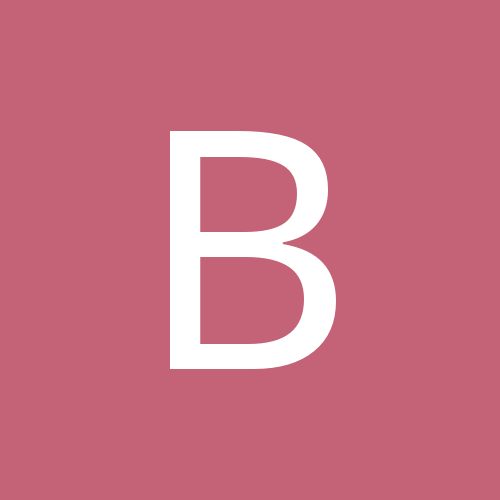 Content Count

39

Joined

Last visited
Community Reputation
0
Neutral
Recent Profile Visitors
The recent visitors block is disabled and is not being shown to other users.
Wildgoose, I am using Oracal 651, so yes, I am using sign vinyl. I have no idea how to modify my design so each colored section has overlap. Is there somewhere in particular I can look in order to produce this overlap you are talking about?

By using the Outline Module, it does create an outline around the shape, but it outlines the entire piece, not each piece. Plus, it only outlines it in ONE color, not the individual colors of each piece. So the Outline Module is worthless in this situation. I was hoping that there was a setting that would enlarge each piece slightly so that there was no space between each piece, but I guess that isn't possible.

I am not layering vinyl. The design has several colors, so after they are cut, I just piece them together.

Can anyone tell me how to get rid of the spaces between two pieces of vinyl? After cutting different colors, I go and line them up, but sometimes there are spaces between the different colors of vinyl. If I try and get them closer, another area doesn't line up. Is there a setting in Vinylmaster Cut or within the cutter (MK-871-MK2) to correct that?

Thanks for the input everyone. I have now decided on using Vector Magic. I guess everyone is different, as far as what their comfort level is. I appreciate everyones suggestions. So, I think I'll stick with AI and Vector Magic.

Graphic Tracer Pro is exactly what I need. Thanks Dakotagrafx. Appreciate it.

Hmmm, I'll have to check that one out. Thanks Dakotagrafx!

Does anyone that has used Vector Magic think it's worth the cost?

Blackjack2359 replied to Blackjack2359's topic in Vectorizing

All I am trying to accomplish is to take a photo (white silhouette), change it by adding colors, and cut it out. For some reason beyond my comprehension, it isn't coming out as expected. Just trying to figure out what I am doing wrong or could do better. If it's a software issue, then I need different or better software. If it's lack of knowledge, then I need to learn more. Thank you for all of your input.

Blackjack2359 replied to Blackjack2359's topic in Vectorizing

In your honest opinion, do you think Flexistarter 12 Cloud edition would be good software for designing and cutting?

Blackjack2359 replied to Blackjack2359's topic in Vectorizing

I have and like Inkscape. I didn't know you can cit with it as well. I used to be very good with Photoshop (back in the day), but of course that isn't helping me now. I'll take a closer look at Inkscape and give it a try to cut. Thank you for sharing your knowledge. I appreciate it. Dakotagrfx, Right now, all I'm doing is customizing (personalizing) some basic images with color and cutting them out. I'm having trouble deciding which design/cutting or designing and cutting software to start with. VM Cut isn't cutting it (hahaha). Way too basic. Heck, if it were any more basic, it wouldn't work at all.

Blackjack2359 replied to Blackjack2359's topic in Vectorizing

Dadotagrafx, I agree 100%. I have been reading, trying, watching, trying, and asking and trying. I don't want a quick fix. I want to learn how to do this, correctly and accurately. I appreciate everyone's help, or at least trying to help. I understand how it can be difficult and frustrating to assist others in forum environments.

It's me again. Don't mean to be a pain in the rear. I really want to learn how to use this software effectively and learn what it can and can not do. I have imported my image (has multiple colors). First, I imported the eps file. Then sent it to the cutter (see first 4 screenshots). If I go ahead and cut from this, I will end up with 4 layers of vinyl stacked on top of each other. Not good. Then, when I imported (open from images tab), then vectorize the image, then send to the cutter (see second set of 4 screenshots), only the individual colors are cut and not the entire image of different colors. I sure hope I am explaining myself well enough. I would love to have been about to just use a eps file, but not at the expense of stacking all my layers of vinyl. Oh, but the way. I'm using VM Cut (not pro, LTR, or DSR).

Blackjack2359 replied to Blackjack2359's topic in Vectorizing

I just thought since this section covered vectorizing, someone could help. I understand. Thanks for your help.